Thousands of traditional marriage supporters held a rally at the Maryland Statehouse in Annapolis on Monday, January 30, to oppose the recent push by the Governor and State Legislature to legalize same-sex "marriage."
Between speeches, the lively crowd chanted, "one man, one woman" and "kill the bill" and "Adam and Eve: YES! Adam and Steve: NO!" The rally was sponsored by the Maryland Marriage Alliance and featured prominent religious leaders and several members of the House of Delegates.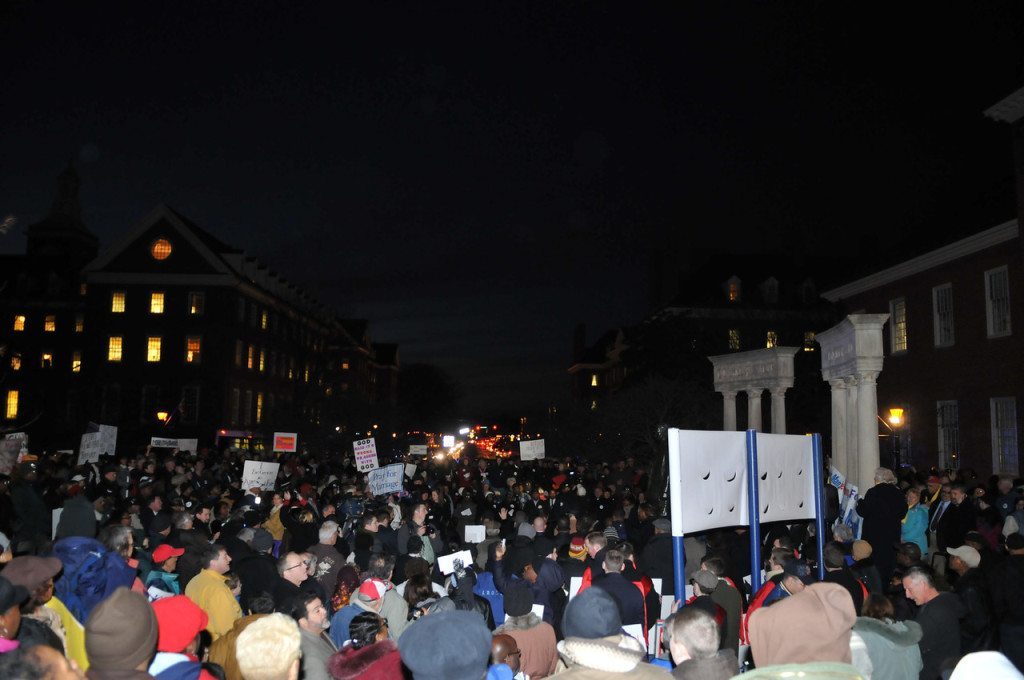 TFP Student Action volunteers   attended the rally and displayed an array of signs. For example: "Catholics reject same-sex 'marriage,' and "Every child needs a mother & father," among others.
Gov. Martin O'Malley, a Catholic, has made the legalization of same-sex "marriage" a priority, sparking outrage from faithful Catholics and Ten Commandment Americans. Homosexual "marriage" advocates are modeling their efforts on New York, where Governor Andrew Cuomo strong-armed several conservative members of the state senate, behind closed doors, to vote in favor of a pseudo-marriage bill without any public referendum.
May God protect true marriage in Maryland and in every state where it is being threatened.