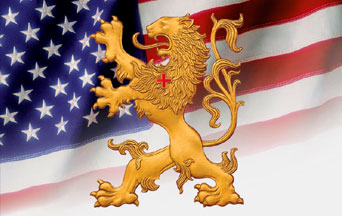 To invite people to the more than 1,000 theater protests against The Da Vinci Code movie, the American TFP has published a full-page ad in America's most-widely-read newspaper, USA Today.
The ad, which will be printed in 2.2 million copies of the newspaper throughout this week, contains a beautiful image of Christ crucified next to a quote from the Psalms that states: "I looked for one that would grieve together with me, but there was none: and for one that would comfort me, and I found none." (Ps. 68:21-22)
Below this quote is a letter signed by National Prayer Vigil Coordinator, Francis Slobodnik, inviting everyone to join in TFP prayer vigils in their respective cities across the nation. It directs people to the TFP web site where nearly 1,000 prayer vigil locations are listed.
Mr. Slobodnik hopes that this will boost attendance. His letter reads: "Our Lady stood faithfully at the foot of the Cross. Follow her example. Stand with Our Lord as He suffers His Crucifixion anew today."