The despot Stalin murdered at least 20 million people.
What would the victims of communism and the D-Day heroes think about having him honored on our soil?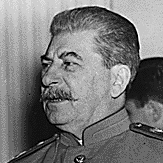 Since when has the purpose of art been to cause discussion as stated by D-Day Foundation President, William McIntosh?
Ally or not – should the bust of a Communist mass-murderer Joseph Stalin stand right beside American heroes at the National D-Day Memorial?
For most Americans the answer is simply "no."
However, a prestigious $50,000 bust of Stalin now stands at the newly inaugurated National D-Day Memorial located in Bedford, Virginia, in the very place where the valor, fidelity and sacrifice of American heroes is honored.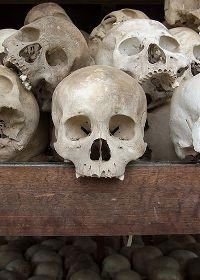 Mind-boggling, isn't it?
In the Wall Street Journal, Mr. Lee Edwards, chairman of the Victims of Communism Memorial Foundation, points out that "Since the fall of the Soviet Union, statues of Joseph Stalin have been torn down all over Europe."
Yes. Torn down. Not erected. That is why many Americans, especially war veterans, feel slapped in the face, shocked to see a memorial of Stalin erected on our own soil.
Retired Navy officer R. Stephen Bloch put it this way: "It's a tragic time for Bedford, Va., which now is known as the town that loves Stalin more than it loves its own veterans."
If you can, please forward this post to your friends.
Related:
The Wall Street Journal:  Stalin Storms Omaha Beach
The Washington Times: Stalin bust has Virginia town red-faced
P.O. Box 77
Bedford, VA 24523
Toll-free: 800-351-DDAY
Email: [email protected]