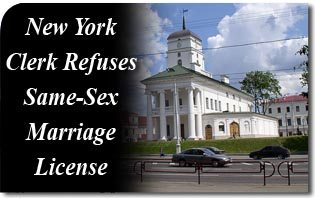 I was surprised by the following article:
Jefferson Center — Joan MacIntryre and Jane Andrews have dreamed of a wedding with all the trappings. Joan has pulled out all the stops to bring it all together. Jane is taking care of the flowers. Relatives are coming in from all over. The event is planned for late October, but now it seems it is not going to happen.
Click here to read the entire article.