In a matter of months, the world as we know it has changed for the worse. The coronavirus crisis is reshaping the American way of life. Law and order are breaking down. Citizens are supposedly safely locked away in their homes, yet sense insecurity, fear and chaos.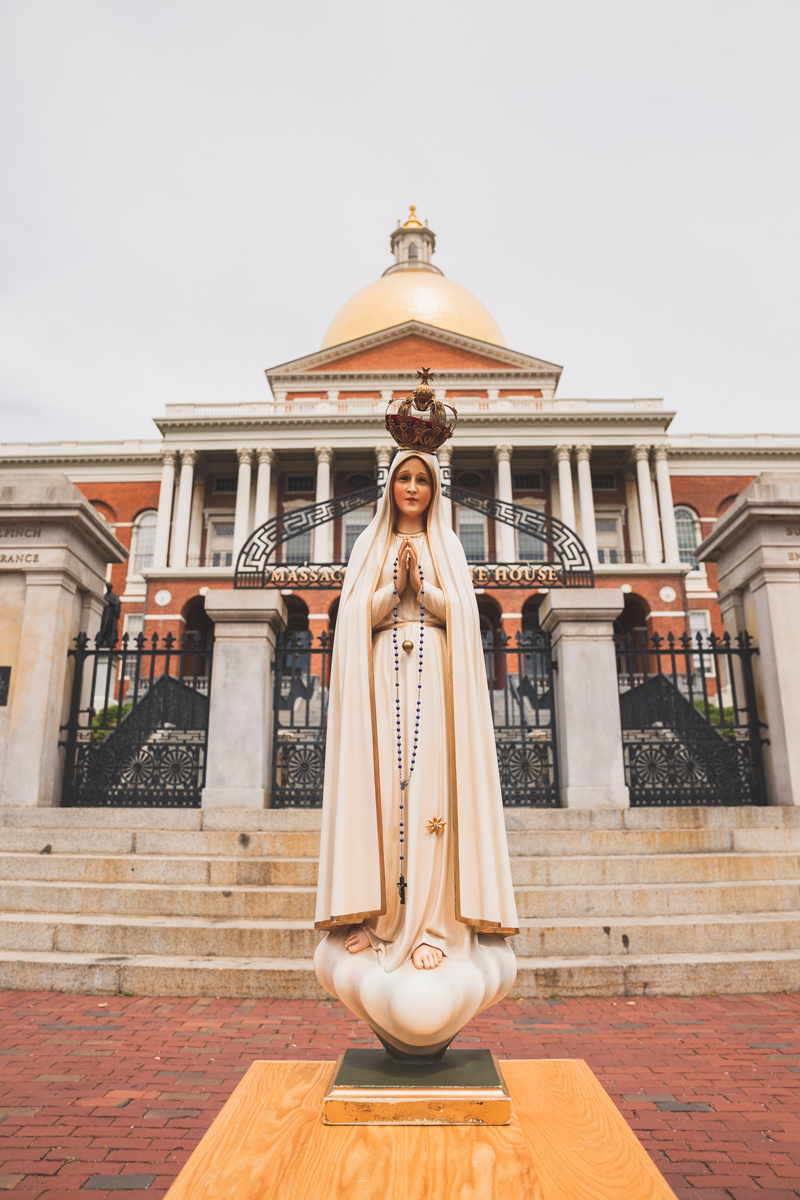 Our best course is to implore the intervention of Our Lord and His Blessed Mother. Their assistance will renew America and the world. If order and virtue reign in the hearts of men, society will find peace.
With this in mind, the American Society for the Defense of Tradition, Family, and Property (TFP) is carrying out a nationwide prayer campaign at every state capital in the country with the concise yet pertinent message, "Pray for America's return to order."
The daunting endeavor of visiting every state capital in the lower 48 states ended with the visit of TFP volunteers to Massachusetts and Rhode Island. Only Hawaii remains unvisited.
The volunteers reached Boston in the morning to pray the Rosary in front of the Massachusetts State House.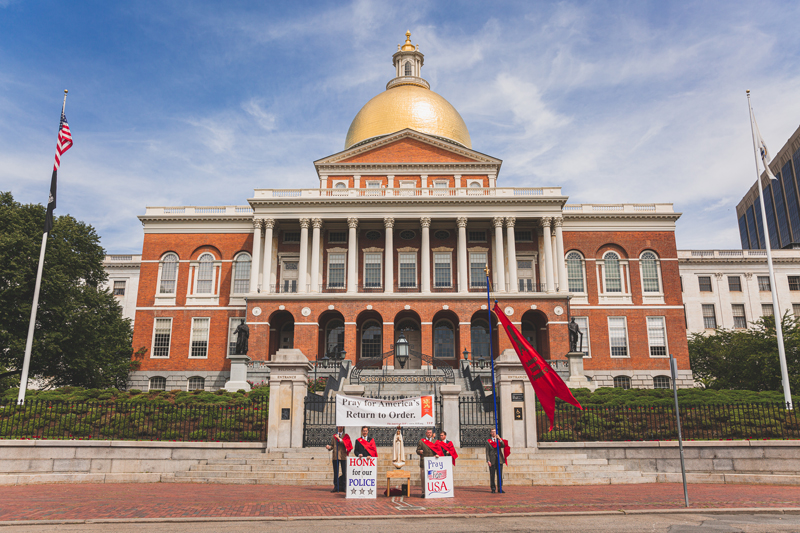 The streets were calm. The police were professional and cordial, and pedestrians were quite interested in the TFP's message. Two women stood observing from afar until invited to join the rally. They quickly walked over, pulled out their Rosaries, and stayed to pray for a half hour.
As they prayed, TFP members held up signs saying, "Honk for our brave police." Most people in the passing cars and tour buses sounded their horns and waved in support of our law enforcement officers.  A young man who works at the State House came to ask questions.  He was a Catholic who appreciated the prayer crusade. Similar encounters happened through the campaign.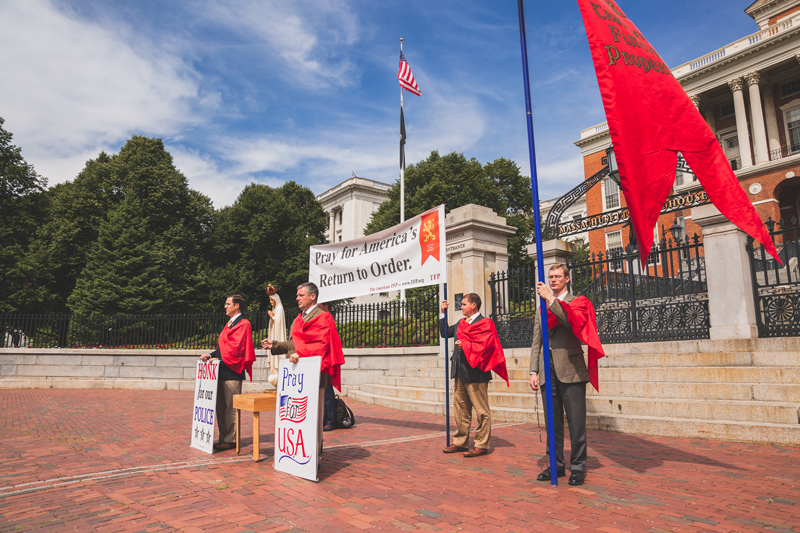 On a tight schedule, the volunteers quickly wrapped up in Boston and headed for Providence, Rhode Island.  They were joined by two students of TFP-run Saint Louis de Montfort Academy on summer break who came with their mother after catching wind of it a few hours before.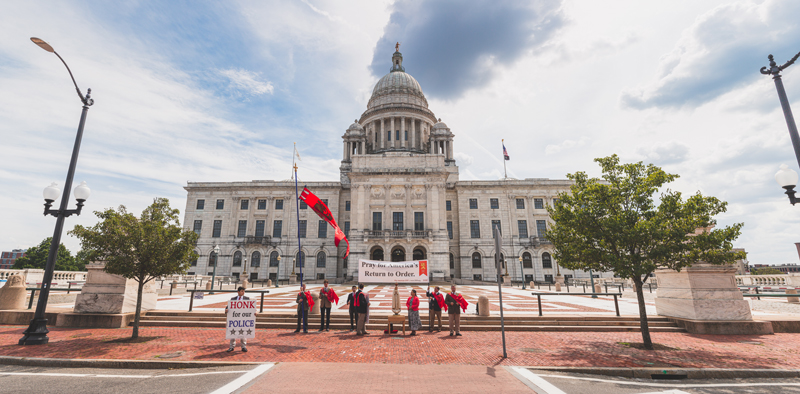 It was the last state in the 48 contiguous United States.
As the group prayed the last Rosaries in front of a State Capitol Building, thoughts of all the previous Rosary rallies flooded the minds of the volunteers. Some of them had been on the road almost non-stop since the beginning of June, praying for America's conversion. For some, it was sad to close the epic journey; to others, it was a joy like none other.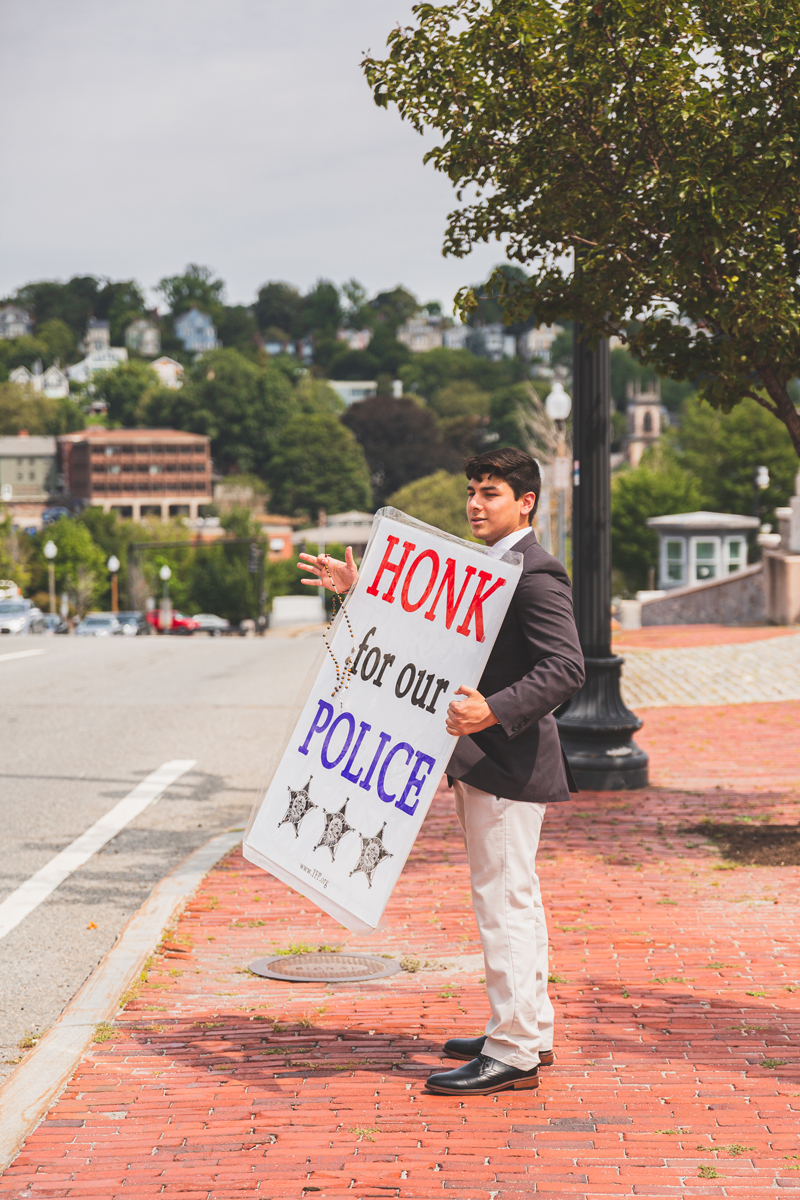 But for everyone, it was a moment of great triumph.
Human efforts alone will not resolve the cataclysm America and the rest of the world now face. Ardent supplication to Our Lady, the mediatrix of all graces, is the real solution to the crisis.  With the virtues of calm, courage, and confidence, we can step forward with great certainty, knowing that Our Lady, Mother of Mercy, will guide us in these perplexing times.