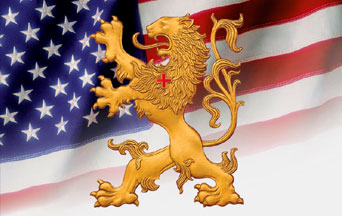 The American Society for the Defense of Tradition, Family and Property (TFP) and its America Needs Fatima campaign are gearing up to protest against the blasphemous movie The Da Vinci Code when it is released nationwide on May 19, 2006.
The organization hopes to recruit tens of thousands of its activists to protest in front of theaters. In addition, the American TFP website has just posted a Protest Central which contains resources and ways to get involved.
A special "how-to" protest manual was sent to 27,000 America Needs Fatima members. Also available online, the manual contains a step-by-step outline on how to set up and carry out peaceful and prayerful protests in front of theaters. Thousands of America Needs Fatima members are getting ready to protest the movie by reading and studying the manual.
"The manual really is helping me get ready for the protests we're going to do in St. Louis," said Mark Serafino, local protest organizer in St. Louis. "I know we'll make a great effect."
Volunteers Needed
As the film's May 19 release approaches, America Needs Fatima is also recruiting dozens of volunteers to work at the America Needs Fatima National Anti-Blasphemy Protest Center in Rossville, Kan. Volunteers can spend a week or two at the Center, helping to call and recruit new protest organizers.
Others will keep in touch with people who are already protest organizers, university students and others. They will maintain a round-the-clock receptionist service that offers help, support and advice to protest organizers in all 50 states.
"Our goal is to make every America Needs Fatima member into either a protest organizer or participant. We organized 604 protests against Dogma in 1999. I know that with God's grace and Our Lady's intercession, we can have thousands of protests against The Da Vinci Code movie," says Protest Coordinator Francis Slobodnik.
"We're much bigger and better organized than we were in 1999!"
You too can become a protest organizer or participant. The honor of Our Lord Jesus Christ and the Catholic Church is at stake! This is a once-in-a-lifetime opportunity to stand up for your faith and make a difference. Don't miss it.
Read More:
A Call to Reject The Da Vinci Code
What They Are Saying About Rejecting the Da Vinci Code
Bishops' Support for TFP Protests Against The Da Vinci Code