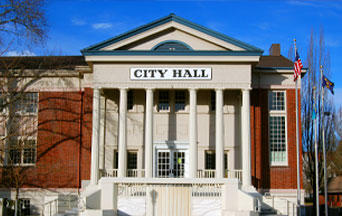 By now, most people interested in American politics have heard of Glenn Youngkin's election as the Governor of Virginia. Even most leftists agree that one vital issue was the teaching of Critical Race Theory (CRT). The Culture War is back on the front burner, and the waters are boiling.
For parents concerned about the education of their children, the election showed that protests work. The dramatic results also show a path for the future that is both local and vocal.
Local School Board Election Trends
School board elections usually occupy a sleepy backwater in the political scene. However, the controversy around CRT has put it at the epicenter of the Culture War. Numerous local communities held school board elections. The same wave that took Mr. Youngkin to victory also elected anti-CRT school board members nationwide.
The national newspaper, USA Today, summed up the overall effect nicely.
"Races in 76 school districts across 22 states featured candidates who took a stance on race in education or critical race theory, according to Ballotpedia, a political tracking website. Critical race theory…inflamed conservatives, previewing a valuable political tool for Republicans in the 2022 midterm elections."
The Wall Street Journal provided the rationale.
"This revolt comes as school boards have dismissed concerned parents as anti-science ignoramuses, racists, or even domestic terrorists. District officials have sometimes stymied parents' requests for information about curriculums and blocked them from speaking at school board meetings. But the parents have valid concerns and want a say in the education of their children."
These victories may be harbingers of the battles that may come on in 2022.
From Pennsylvania to Texas…
One thing was certain; it reflected a nationwide rejection of CRT.
One race took place in the Central York School District, just north of York, Pennsylvania. Before the election, the Board had decided to permit students and teachers to use a previously forbidden set of books, many of which promoted CRT and similar points of view.
Six seats were up for election. In close races, opponents of CRT won four of them.
A similar story played out in the Dallas, Texas suburb of Southlake. In August 2020, the local Carroll Independent School District (CISD) had adopted a "Cultural Competence Action Plan." While the plan did not specifically mention CRT, many items favored that mindset, including "feature student assembly speakers specializing in such topics as cultural sensitivity, diversity awareness and celebrating difference" and "provide ongoing diversity training for all staff."
Last May, Southlake voters elected two school board members opposed to the plan by 70-30 margins. On November 2, the same voters elected another CRT opponent, Andrew Yeager, who won by a margin of over thirty points.
The Washington Post noted a similar result near Houston, where Scott Henry "easily ousted" a sitting board member after "a campaign focused on how race is taught in schools."
North Carolina to Kansas…
In many races, mask mandates joined CRT as issues that galvanized traditional voters. In North Carolina's Asheboro City Schools, that combination carried the day for four school board candidates, two of them incumbents. The local newspaper, Randolph Register, summed up the race.
"In a technically non-partisan race, the Randolph County Republican Party showed the strength of its ground game as the four candidates backed by the GOP swept to victory Tuesday in the race for Asheboro City School Board…. With masks mandates, vaccines requirements and critical race theory as key issues, incumbents Baxter Hammer and Beth Knott cruised to victory with newcomers Hailey Trollinger Lee and Adam Hurley joining them."
A similar combination carried the day in three out of four elections for the school board in Wichita, Kansas. The Community Voice described the problems.
"Wichita's typically low-key school board elections were swept into the mix of a national trend this year …. Spurred on by mask mandates, critical race theory and the fight against the use of bathrooms based on sexual identification, Wichita's non-partisan school board election became a political hotcake."
A local slate of four candidates ran as a bloc, hoping to gain control of the Board. Even though one of their candidates lost, the election of the three conservatives will have a profound effect. The Community Voice continued, "Even though they fell short of a majority, these new board members will still have considerable power to move their agenda and to influence the board's policies."
Wichita's KMUW quoted one of the victorious candidates.
"[Diane] Albert, a homemaker, said the election results reflected voters' frustration with the current school board. 'The people of Wichita have spoken out, and they want common-sense values brought back to our school board,' she said. 'People want their kids to be educated. . .They don't want to be indoctrinated. They don't want to be told what to think.'"
And New Jersey to Colorado
Even the usually Democrat-dominated states of New Jersey and Colorado were not immune to this trend.
According to North Jersey.com, voters in both Wayne Township and Bergen County's town of Franklin Lakes turned out to reject the progressive's program for their schools.
"[T]he three-person "Education First" slate running on a platform that included opposing CRT in schools in Wayne Township … were the top vote-getters.
"A three-candidate team who ran for the school board in…Franklin Lakes, outside of New York City, finished as the top three in a four-person race…. [A]ll ran on a platform that included opposing CRT, saying… that "teaching CRT leads our kids to associate themselves with a level of victimization which leads to weakness and entitlement."
Douglas County is the State of Colorado's third-largest school district. Colorado is among the most liberal states in the nation—as witnessed by the fact that it legalized recreational marijuana use in 2000 and recreational use in 2012.
However, many Coloradans are ready to buck the leftist trend—at least in their schools. Colorado Public Radio moaned over Douglas County's school board elections.
"A conservative slate of candidates won big in Douglas County on Tuesday night, ejecting two incumbents, and installing a new board majority that promises to give parents a place at the education table.
"What more 'parental control' looks like in schools is unclear at this point. The rhetoric around masks and doubts about the district's equity policy—which, among other things, calls for establishing a system for identifying racist practices and discriminatory behaviors—surfaced in school board forums."
Lessons to be Learned
Parents concerned about the rampant leftism in public schools would do well to look more deeply into these elections. There are many lessons from the recent frays.
Precise positions are essential. Parents need to identify the problem and show its harmful effects on their children. Many victorious candidates were able to cite specific texts and quote programs that undermine American values and patriotism. They also refuted leftist denials that CRT or CRT material is not taught in schools.
Running together in groups helps focus issues. Many successful candidates coordinated their efforts with other, similarly-minded candidates. Pooling resources and efforts help get the message out to more voters.
Even electing one conservative member has an effect. It helps break the leftist consensus that dominates many school boards. CRT and radical sex education programs are often implemented quietly. That attempt becomes a lot harder when a board member openly opposes those ideas.
Finally, the results of the elections show that victory is possible despite incredible odds. Parents must confide in God, Who made them the primary educators of their children, to lead them to greater victories in the coming years.
Photo Credit:  © vlorzor – stock.adobe.com