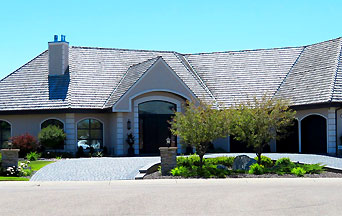 Years of liberal policies have created a toxic climate for businesses in California. High taxation, crushing regulations and political correctness already forced about 13,000 businesses to flee the state between 2008 and 2016. This led to the loss of 275,000 jobs and $76.7 billion in capital funds.1
A Saving Grace
In the midst of all this, California businesses count on one saving grace: a cap on property tax passed by two-thirds of the electorate in 1978, known as Proposition 13. In layman's terms, Proposition 13 limits the rate of property taxes that can be levied against businesses or individuals to one percent of the value of their property. Additionally, it allows no more than a two percent annual increase in the assessed value of a property as long as it remains in the owner's hands.
This cap has been especially helpful to protect real estate ownership, considering the rapidity with which California properties can increase in value.
Since it was passed, the measure has been considered almost sacred. Indeed, any politician threatening to revoke, or even alter it has paid the consequences. Columnist Joe Garofoli confirmed this, saying: "Proposition 13 is untouchable…That's been the thinking for 40 years in California. Politicians have feared for their careers if they dared suggest changes to the measure."2
However, all of this is now changing. A March 3 ballot measure attempted to open an exception to the measure for most commercial properties. The initiative seems to have been defeated. At the time of this writing, 95% of votes have been counted, and the bill trails by 572,646 votes.3
However, the very fact that a challenge to California's "untouchable" proposition even made it to the ballot is a cause for concern.
Attack on Private Property and Free Initiative
The first reason that Proposition 13 should be upheld is that the very existence of a property tax weakens the right of private property. This right must be defended, especially in a socialist-leaning state like California.
Indeed, how can one own something truly if the government can confiscate it due to the owner's inability to pay the taxes on it? Under such a system, proprietors can convincingly argue that their possessions are, in fact, rented from the government.
Some have argued that the 2020 measure only affects businesses and not individuals. However, leftists are well known for using the proverbial frog-in-boiling-water technique. It is almost guaranteed that if Californians allow the overthrow of any part of Proposition 13, the left will dismantle the rest of it one piece at a time.
Additionally, California already suffers from an abysmal climate for business. Any increase in corporate taxes will worsen this situation and force more companies to flee.
More Than Meets the Eye
While seemingly an issue of taxation or even a soft-hearted attempt to increase funding for California schools (passage of the measure would raise an estimated 15 billion dollars for education), a closer analysis shows that there are other factors involved in this debate.
This became clear in 2018 when Democrats in the state senate killed a Republican effort to close a loophole in Proposition 13. The loophole is a technical issue that disallows the reassessment of a commercial property's value that is partially sold, as long as the original owner retains some rights over 50% of it.
This became a high profile issue when the loophole allowed basketball star Earvin Johnson and a group of investors to purchase the parking lots surrounding Dodger Stadium in Los Angeles with full rights to all revenue raised therein, while 50% ownership remained in the hands of the seller.
Thus, a reassessment of the property value was not allowed, saving the investors $2 million each year in taxes.
In the late spring of 2018, Republican state Senate leader Patricia Bates promoted a bill that would close the loophole in an effort to preserve the protections for which Proposition 13 was intended. The results of her efforts were well described at the time by Thomas Elias. He said:
"The latest effort, carried by state Republican Senate Leader Patricia Bates, from Laguna Niguel, failed on a 3-2 vote of the Senate's Governance and Finance Committee, with two ostensibly liberal Los Angeles County Democrats — Ed Hernandez and Robert Herzberg — abstaining. Both votes for the Prop. 13 reform came from Orange County Republicans, John Moorlach and Janet Nguyen, while Democrats Jim Beall of San Jose, Richard Lara of East Los Angeles and Mike McGuire of Ukiah all voted no."4
In short, the Democrats were unwilling to fix the problems in Proposition 13 to increase their odds of overthrowing it. Thus, this is not a question of increasing revenues for schools. Rather, it is politicking at its worse. It is an effort to push socialist taxation on an already overtaxed populace. It is the enacting of a leftist agenda.
Remain Firm in Support of Proposition 13
This is why Californians must remain steadfast in their support of Proposition 13. They must refuse to be hoodwinked by the tricks of the liberal establishment and do whatever they can to maintain the remnants of free enterprise that made California the economic powerhouse it used to be, and upon whose ruins the state continues to survive.
Footnotes