On June 23, 2020, over 60 people gathered to pray the Rosary in front of the State Capitol Building in Boise, Idaho. This was yet another stop on the Mother of Mercy, Restore America Caravan. Young volunteers with The American Society for the Defense of Tradition, Family and Property (TFP) are traveling across the United States to each state capital city, praying the Rosary for the conversion of our country.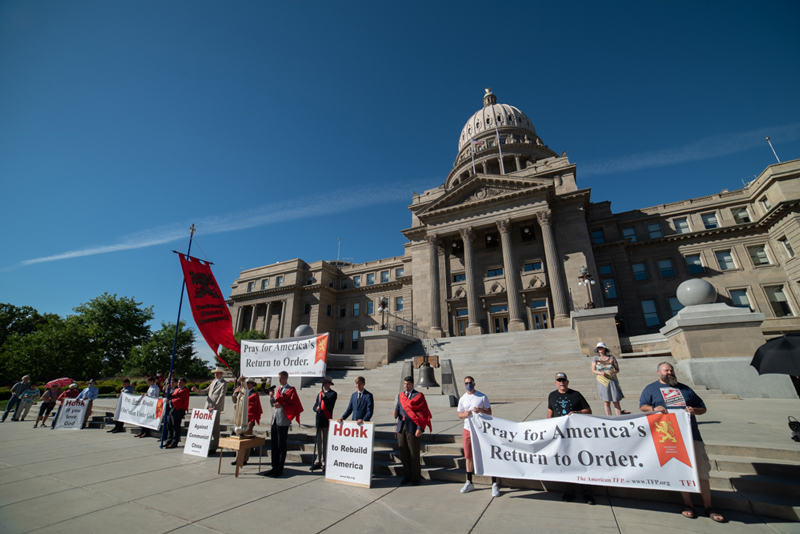 Upon arrival at the capitol, we saw an army of prayer warriors waiting. Some were older men and women, while most were young couples with large families. They all shared the same concern for our nation and wanted to pray publicly for America's return to order.
Rosary Rallies for America

We set up our "Pray for America's Return to Order" banner, "Honk! to Rebuild America" signs and TFP grand standard. A statue of Our Lady of Fatima was given her place of honor in the center. Members of the families were happy to hold similar banners such as "Pray, Hope, Rebuild. One Nation Under God."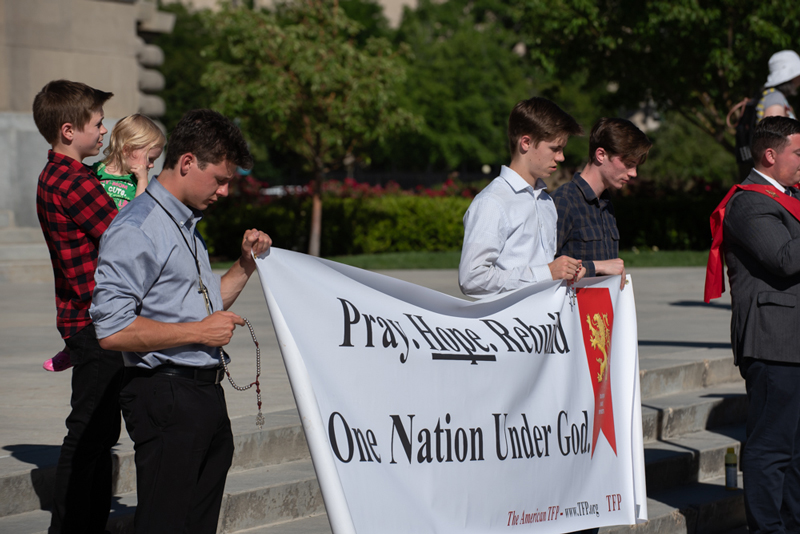 One friend was a host on the local Catholic radio station. He broadcasted the news of the rally that morning, and several came as a result. "We just heard about it this morning," one young mother said, "so we had to come out and join." The presence of young families was an encouraging sight for everyone. Some of the children even got involved, waving at the passing cars as they honked in support.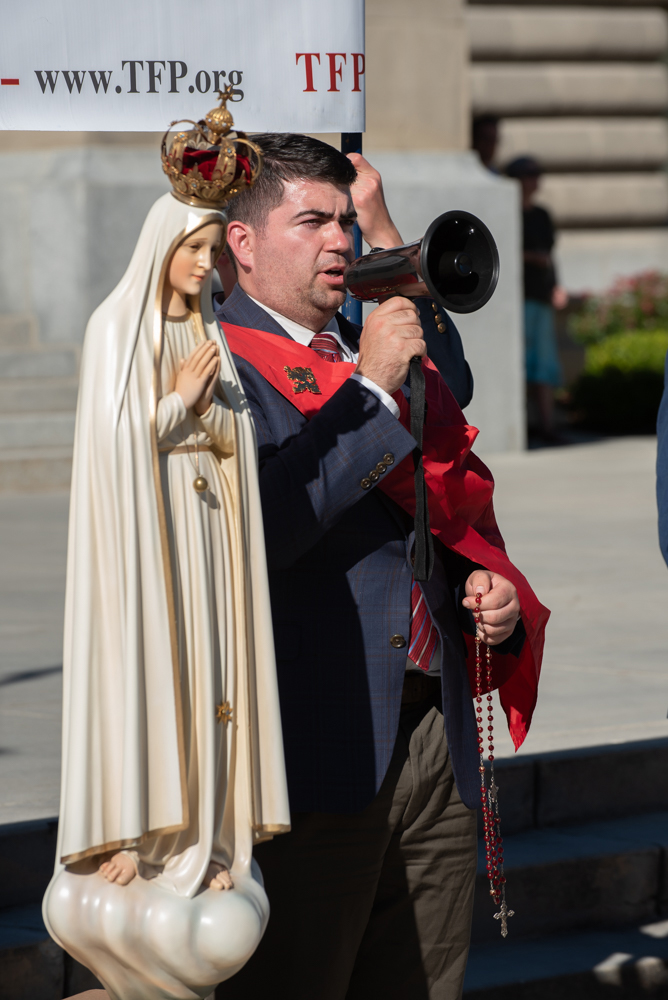 The militant action of praying the Rosary in public was invigorating for all. Despite temperatures soaring over 100 degrees, no one retreated from the battlefield. "I loved it," said one gentleman "it's the Holy Rosary, we can't get enough of it, especially in the public form. Keep it up, Our Lady of Fatima, pray for us!"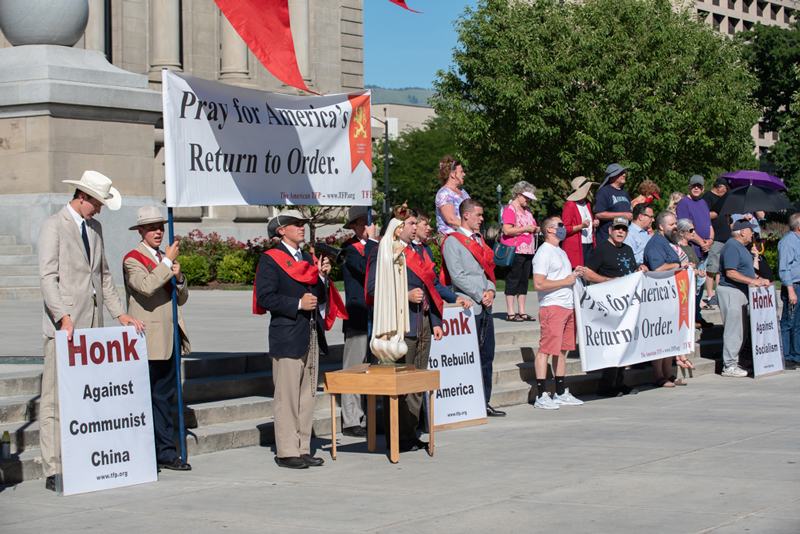 When the Rosary was finished, everyone sang God Bless America accompanied by a TFP bagpiper. This spectacle was a moving one; dozens of patriotic Catholics beseeching God to bless our country while the screams and violence of rioters ravage our nation, clamoring for anarchy and chaos.