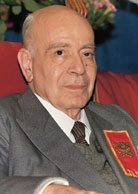 People give more value to action over thought. After all, the bottom line often consists of actions, which determine the final outcome. History, however, proves the contrary. Only a fully developed worldview can deliver a coherent plan of action.
Human action normally takes place in accordance with a view of the universe, oneself, and life. For this reason, religious and philosophical doctrines dominate history and are its most dynamic components.
That is why it is important to develop the Catholic principles on which we stand. Effective Catholic action can only be based on a Catholic view of history. We believe that both the Old and New Law contain not only the precepts by which man models the soul to become like unto God, but also the fundamental norms of human conduct in conformity with the natural order of things.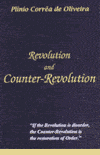 Thus, while man advances in the life of grace by the practice of virtue, he elaborates a culture — a political, social, and economic order — in entire consonance with the basic and perennial principles of natural law. This is what is called Christian civilization.
The TFP has a wealth of books, position papers and studies that express this worldview based on a Catholic perspective of history and are now available on this web site. These include:
Revolution and Counter-Revolution
If there is a single book that can shed light amid the postmodern darkness, it is Revolution and Counter-Revolution by TFP Founder Professor Plinio Corrêa de Oliveira. In a masterly display of penetrating Catholic scholarship, this extraordinary Brazilian author and man of action traced the processes of history that have shaped postmodern man. Please click here to read this masterpiece.
In this section you will find an archive of major TFP statements. Most of these were published as advertisements in major newspapers. Each contains a wealth of principles and doctrines that apply not only to the concrete circumstances for which they were written but also for situations as they appear today. Please click here to see a list of public statements available online.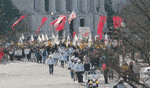 The TFP pro-life statements in defense of the unborn are reflections on the abortion issue that the American TFP has issued over the years. Most have appeared in flyer form and were distributed at the annual March for Life held every January in Washington, D.C. since 1974. Please click here to read the pro-life statements.
Books feed the mind as well as the soul. Here you will find major works of Prof. de Oliveira and other Catholic writers. All are complete, unabridged, fully documented online copies of their published counterparts. Please check regularly as new titles are frequently made available. Please click here to access this section of our web site.