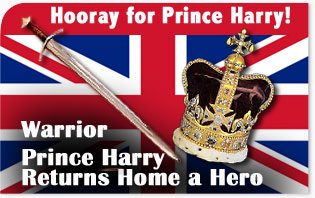 There was a time when society's privileged realized that the advantages of their position came with grave responsibilities. Then it was truly believed that: "much is expected of those who have been given much."1
Historically, the nobility epitomized this role. Hence the French saying: "Noblesse oblige," (Nobility brings obligations). The very genesis of the nobility was inextricably linked to self-sacrifice and the privileges and pomp that accompanied them were purchased at a high price.
This was especially true during wartime. Nobles and even kings saw it their sacred duty to fight and sacrifice themselves in defense of their people. Hence, Professor Plinio Corrêa de Oliveira wrote: "The noble viewed his participation in just war as an immolation for the glorification of the Church, the spreading of the Faith and the good of the temporal sphere."
Thus, a class, imbued with the responsibility incumbent on their position, directed society.
That was then. This is now.
Self-Sacrificing or Self-Serving?
This sacred position has been largely dismantled. Indeed, today's privileged, whether hereditary princes or mere celebrities, are often more interested in using their means in a self-serving rather than a self-sacrificing way.
The hedonistic lives of many professional athletes, movies stars, singers and wealthy attest to the fact. That is why the Pat Tillmans who emerge from among them are met with incomprehension and astonishment. People wonder why they would leave the comforts of celebrity life for the sufferings and risks of the battlefield, and are unable to comprehend it.2
This represents a profound change in the paradigm of the privileged classes.
In stark contrast to this modern model and reminiscent of former days, stands England's Prince Harry, who recently returned from Afghanistan, unhappily cut short of a fifteen-week tour on the frontlines.
A Dream Delayed, a Dream Fulfilled
It all began in February 2007, when the prince, begging for combat, was cleared to go to Iraq. However, his plans were scuttled when British Defense Secretary Des Browne revealed them to the world, and therefore, to Al Queda as well.
Prince Harry remained determined and strongly supported by Queen Elizabeth II, who warned him that if he wanted to be a career soldier, and not just a toy soldier, he would have to spend time in combat.
After a yearlong wait, England's Ministry of Defense forged another plan for the prince. They made a pact with Britain's media, who were allowed to photograph and videotape Harry in action, as long as they waited until the prince returned home to break the story.
The agreement was made, and on December 14, Prince Harry was on a plane headed to Afghanistan, where he would be stationed a mere 500 yards from known Taliban positions in the Helmand province, where some of the fiercest fighting of the war had taken place. Thus, he became the first member of England's royal family to serve during wartime in 25 years. While there, the prince engaged in foot patrols and manned a machine gun. However, he primarily served as a forward air controller, calling down air strikes on enemy positions. He is sober and realistic about his experiences: "It is war. It is Hell, but…you do what you have to do, what is necessary to save your guys. It is not nice to drop bombs…but to save lives, that's what happens."
In spite of war's harsh reality, the young prince's dreams were coming true. When asked if he considered his time on the frontlines as the happiest of his life, he responded: "Yes, probably. It was fantastic…I was hugely grateful for having the opportunity.
He added: "I did enjoy it a little bit more than I suppose I should. Not in a sick way, but I enjoyed being out there."
A Dream Shattered
His dreams were shattered on February 28, when Drudge Report broke the media silence and trumpeted his position to the whole world. Ministry of Defense officials, realizing the danger this laid on Prince Harry and his men, ordered him back to England until further notice.
Although Prince Harry claims to be only "slightly disappointed" at having to leave combat early, according to friends he is crushed. "Harry will be gutted at having to come back…early," said one friend, "but that will be nothing compared with the devastation he would feel if this was to be the only chance he ever gets to fight for his country."
He continued: "He has already told us that if he has to do another desk job, instead of being in the field, he'll quit and live for six months of the year in Africa."
God willing, this will not happen. Prince Harry hopes he can soon return to the front lines: "I would love to go back out and I've already mentioned to [my commanding officer] that I want to go out very, very soon."
He feels that there is no reason why his wishes cannot be fulfilled: "I hope that this has now…proven that the system can work and the British press go along with the deal, everything in place has proven that it can actually work, so I don't see why it can't work again."
Though Queen Elizabeth II also hopes Harry can return to combat soon, his commanding officers are less enthusiastic. General Sir Richard Dannatt, Chief of the General Staff has said that it is highly unlikely the prince would return to the front lines, at least not for the next 12-18 months.
Hooray for Prince Harry!
Whatever the future holds for Prince Harry, he has made a loud statement and gained honor for the British monarchy by recalling the ancient mission of the nobility. He has risked everything to serve his people and thus dispelled widespread myths that nobility is more inclined towards self-serving than self-sacrificing.
This in no way condones Harry's actions off the battlefield, where he has often been dubbed the "party prince," but reinforces another side of his personality. It recasts him into the mold of "Harry the hero," which for a time will overshadow the past and slake the public's thirst for heroes.
Despite his adamant rejection of the title, Harry is a hero. That is what you call someone who risked his life and willingly abandoned the comforts of palace life for the harsh realities of the battlefield. He sought the sacrifice, glory and honor of military service and returned home with an abundance of all three.
_______________________
Footnotes
A complete transcript of Prince Harry's interview can be found at: http://www.telegraph.co.uk/news/main.jhtml?xml=/news/2008/03/02/nharry202.xml