The Unexpected Success of the 2021 San Francisco Walk for Life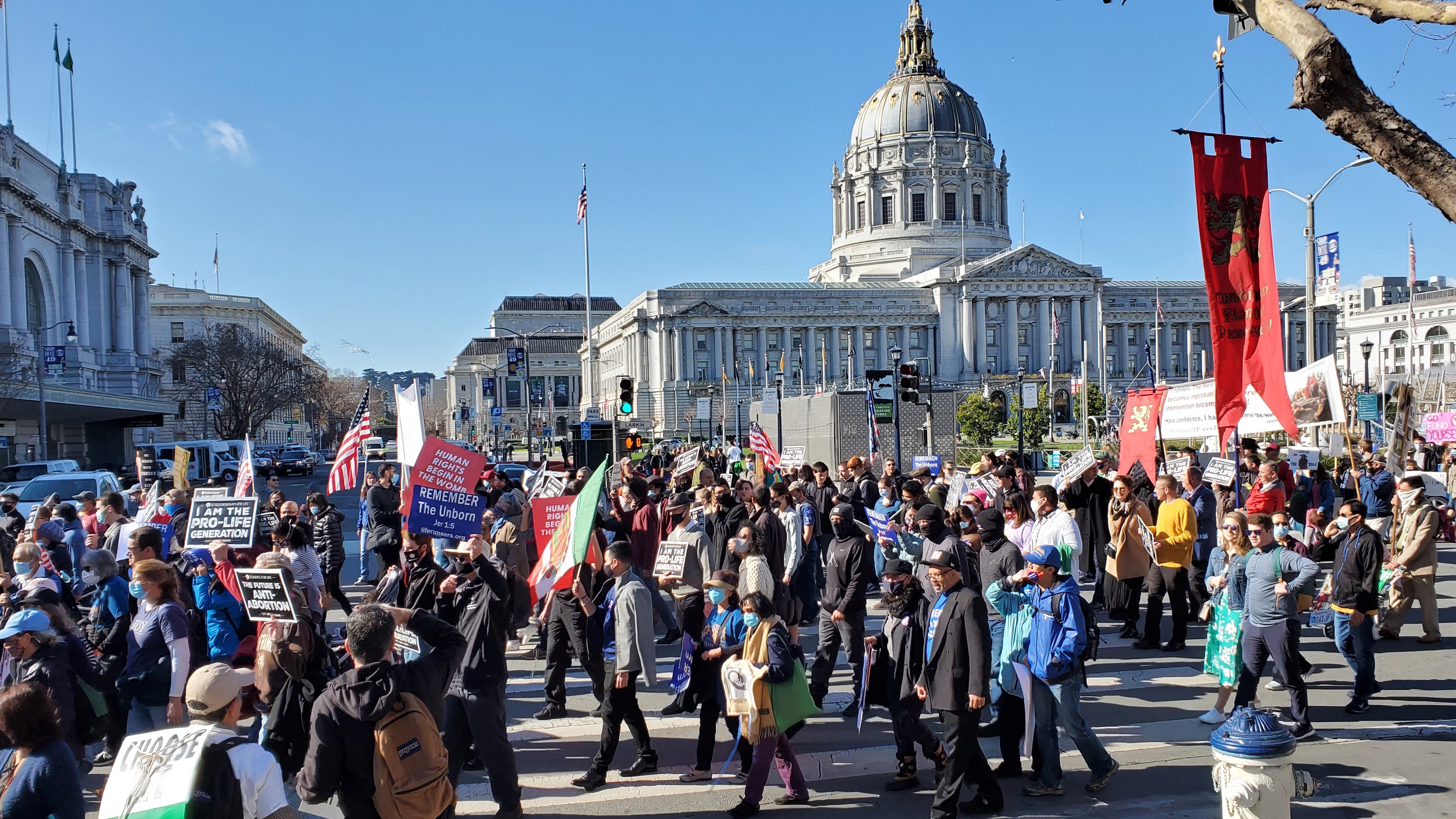 In a time of division unseen since the Civil War, most Americans can agree on one thing: the past year has been chaos. Whether it be the virus, the lockdowns, the burning of cities, the election confusion, or the storming of the Capitol, no one has been spared this period of unprecedented disorder.
Even the pro-life movement, which is historically one of the most dedicated activist blocs, suffered from the crisis. For example, take the cancellation of the annual March for Life in Washington D.C. and its many sister events across the nation.
However, many pro-lifers found ways to circumvent cancellations by holding "drive-by" processions or other workarounds. One big surprise was how California pro-lifers, unlike their counterparts in more conservative areas, managed to pull off the annual San Francisco Walk for Life in a "business as usual" fashion.
Naturally, attendance was not as high as under normal circumstances. Nevertheless, thousands still rallied together on January 23 to defend the unborn. Only a few changes needed to be made to the annual schedule to accommodate local regulations.
The crowd followed its usual path through the downtown from the city hall to the famous Embarcadero. Attending the Walk were religious, priests in cassocks and clerics, students from local Catholic universities, families and others. The Walk was honored by the presence of Archbishop Salvatore Cordileone. He made waves with his recent vocal opposition to the draconian restrictions against the Church and his response to the vile attacks on Saint Junipero Serra's legacy.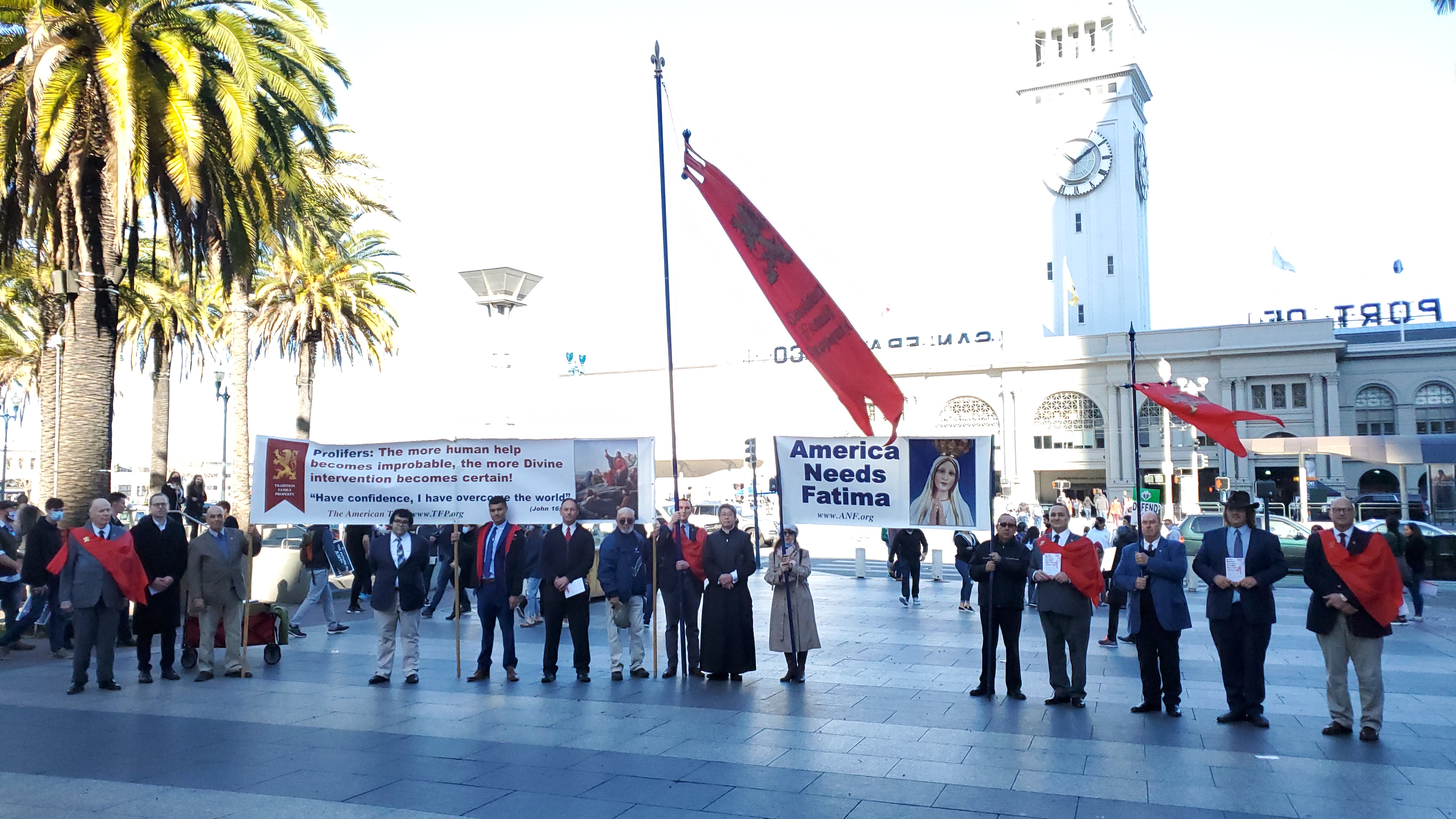 The American Society for the Defense of Tradition, Family and Property (TFP) and its America Needs Fatima campaign were represented by a sizable contingent of members and supporters. With their emblematic red standards and capes, they handed out fliers with the TFP's annual pro-life statement. Their banner with an image of Our Lord read, "Confidence! I have overcome the world!"
Several religious orders were unable to attend the Walk, but celebrated liturgies and offered other prayers for the event's success. The local Dominicans, for example, held an all-night Eucharistic adoration just before the event.
Despite the city's chaotic climate of chaos and occasional jeers, the atmosphere was one of prayer and joyful combativeness.  Some groups of people pray the Rosary loudly in Latin.
The event was a great success because it proved that Californians are willing to fight despite the odds. May the Walk for Life this year inspire hope for all those fighting for the good. The event was a clear sign that the battle for California's future is far from over.
Saints Francis and Junipero Serra, pray for us!