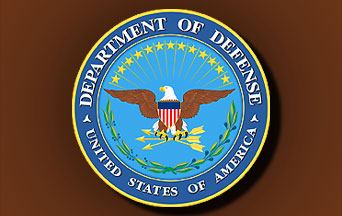 This month all of the Department of Defense's uniformed service members and civilian employees will be forced to participate in a so-called Anti-Extremist Briefing. What they will see is a slide show of anti-white and anti-conservative indoctrination that encourages those attending to "turn in" those who don't parrot the gospel of the woke. Americans should not be encouraged to spy on their fellow citizens because of differing political views. Such behavior is reminiscent of Germany during the thirties.
"White supremacists" and ISIS are the only groups specifically identified in the briefing slides. Never mind that Black Lives Matter and Antifa have caused a thousandfold more damage, injury and deaths than the Capitol incident of January 6, 2021. What message does this send to soldiers, sailors, airmen and marines? This is especially corrosive and dangerous since many white soldiers might feel unduly stereotyped and targeted. These soldiers—often hunters, ranchers and farmers from rural areas—make up the majority of those at the tip of the spear: Infantry, Special Operations Forces and other Combat Arms branches.
During my decades of service in the Armed Forces, we were never so Balkanized. From basic training onward, we were taught to honor and appreciate the individual—regardless of race—based on performance, humility and recognition of the greater good of all. Now, Lloyd Austin's Department of Defense seems determined to entrench the divisive Critical Race Theory instead of selfless and virtuous leadership. This is sad beyond description to those who have fought in wars to preserve the Constitution and its attendant rights.
Adding insult to this injury is Austin's latest proclamation that the military must "celebrate" so-called transexuals. More disturbingly, taxpayers will now pay for these sad individuals' "sex change" surgeries. This policy is imposed even though Johns Hopkins Medical School—one of the first in the nation to offer such surgeries—ended them in the wake of a study that found patients undergoing the surgeries showed no improvement in their mental or social health. In addition, such individuals have suicide and mental disorder rates over twenty times higher than the average rate. This policy does not enhance our readiness. Why do this?
Forcing traditional warriors to celebrate something that is anathema to their religious and moral beliefs is also insane. America appears to be marching (and slouching) toward Gomorrah. One of the last bastions of normalcy—the military—has jumped on the bandwagon with full force. Climate change and wokeness seem to be its new mission, not closing with and destroying the enemy. China must be laughing at us. This Easter season, I will pray for a return to right reason and virtue before it is too late.
About the Author:
Lt. Col. David G. Bolgiano is a retired paratrooper who has deployed to Iraq and Afghanistan on multiple occasions. He is the author of Combat Self-Defense: Saving America's Warriors from Risk-Averse Commanders and their Lawyers and co-author of Fighting Today's Wars: How America's Leaders Have Failed Our Warriors.