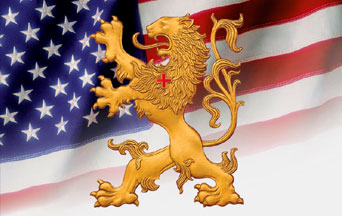 A lecture was delivered by Professor Everisto de Miranda, Ph.D., on September 20 at the National Press Club, Washington DC, on the Amazon Rainforest. Prof. Miranda received his Master and Doctoral degrees in Ecology at the University of Sciences and Technology of Languedoc, France, and now teaches ecology at the University of Sao Paulo, Brazil. He is also head of the Planning Committee at the Embrapa Satellite Monitoring System.
The American TFP invited him to the United States for the purpose of dispelling common myths and to establish unknown facts about the Amazon Rainforest. Much of what Prof. Miranda said came as a surprise to the audience, because there are so many misunderstandings concerning that part of the world. For example one astonishing fact that few Americans know is that the Amazon region is home to twenty million inhabitants. It is generally believed that the Amazon is a huge rain forest virtually untouched by civilization. To the contrary, sixty-five percent of its population lives in urbanized areas.
Some of the myths he deflated were that the Amazon forest is homogeneous, that there is uncontrolled land occupation, that the Amazon Rainforest is threatened by fires and other forms of deforestation, and that the Amazon Rainforest are the world's lungs. It is a known fact among scientist, he said, that the world's lungs are the oceans. And concerning deforestation, Prof. Miranda was rather amused and a bit shocked when he saw some estimates from an American scientist showing the rate of deforestation in the Amazon. Being that Prof. Miranda is head of the Planning Committee at the Embrapa Satellite Monitoring System, he has access to very detailed satellite pictures that give details of any fires or other forms of deforestation. The American scientist's estimates were unbelievably exaggerated. As a matter of fact, the rate of deforestation is much less than commonly believed.