In looking for a place to hold a Public Square Rosary Rally to restore America, organizers in South Carolina had to reconnoiter. There had been demonstrations around the state capitol building in Columbia a few days earlier.  They found a protest on adjoining Gervais Street and a smaller protest in front of the capitol.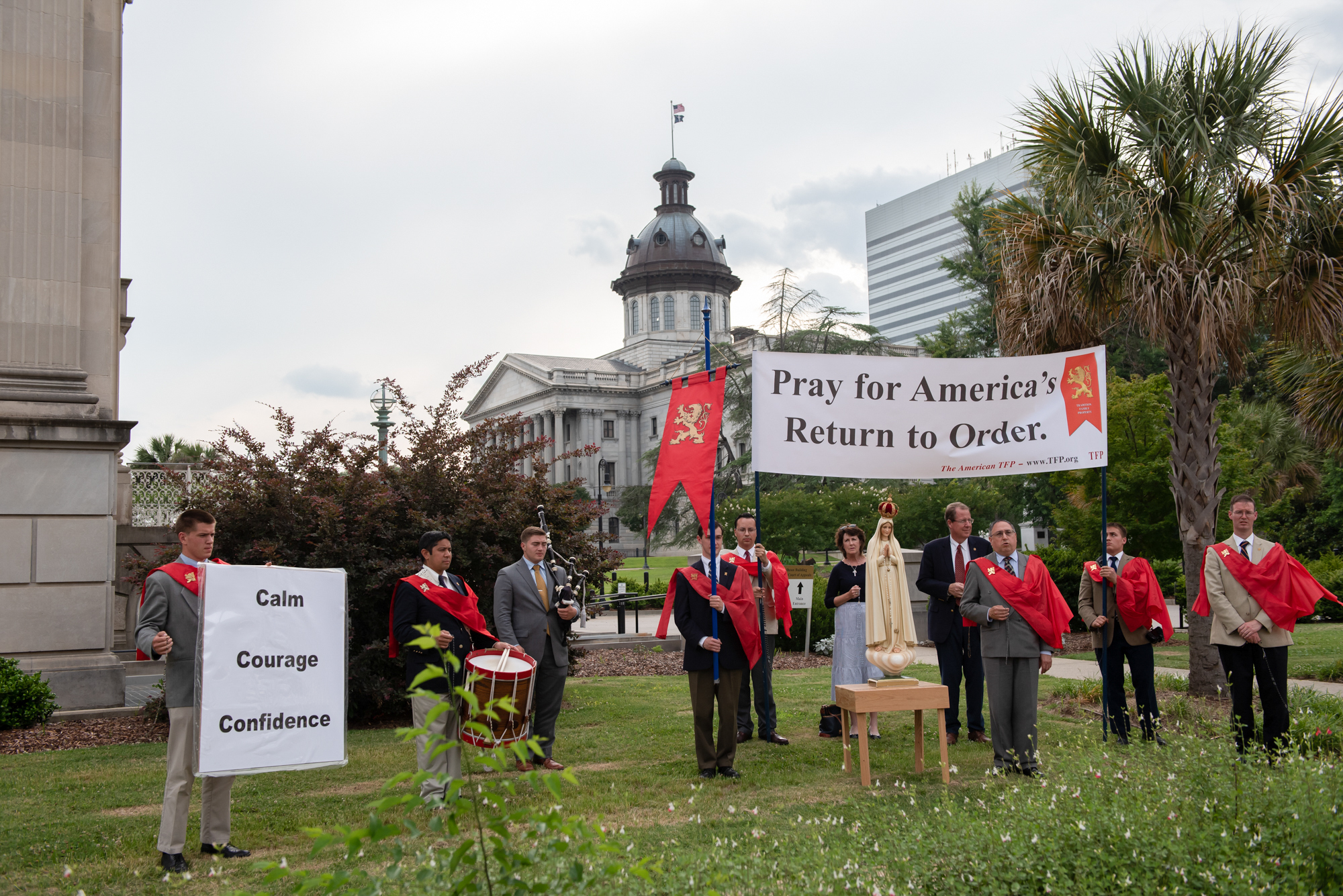 The 50-state rosary rally tour is a special project of the American Society for the Defense of Tradition, Family and Property (TFP) that has launched on June 3.
TFP members and supports finally found a spot on the side of the capitol with a good view of the building. The volunteers quickly unrolled the campaign banner that said: Pray for America's Return to Order. Then, two volunteers carried in the statue of Our Lady of Fatima, and the rosary began.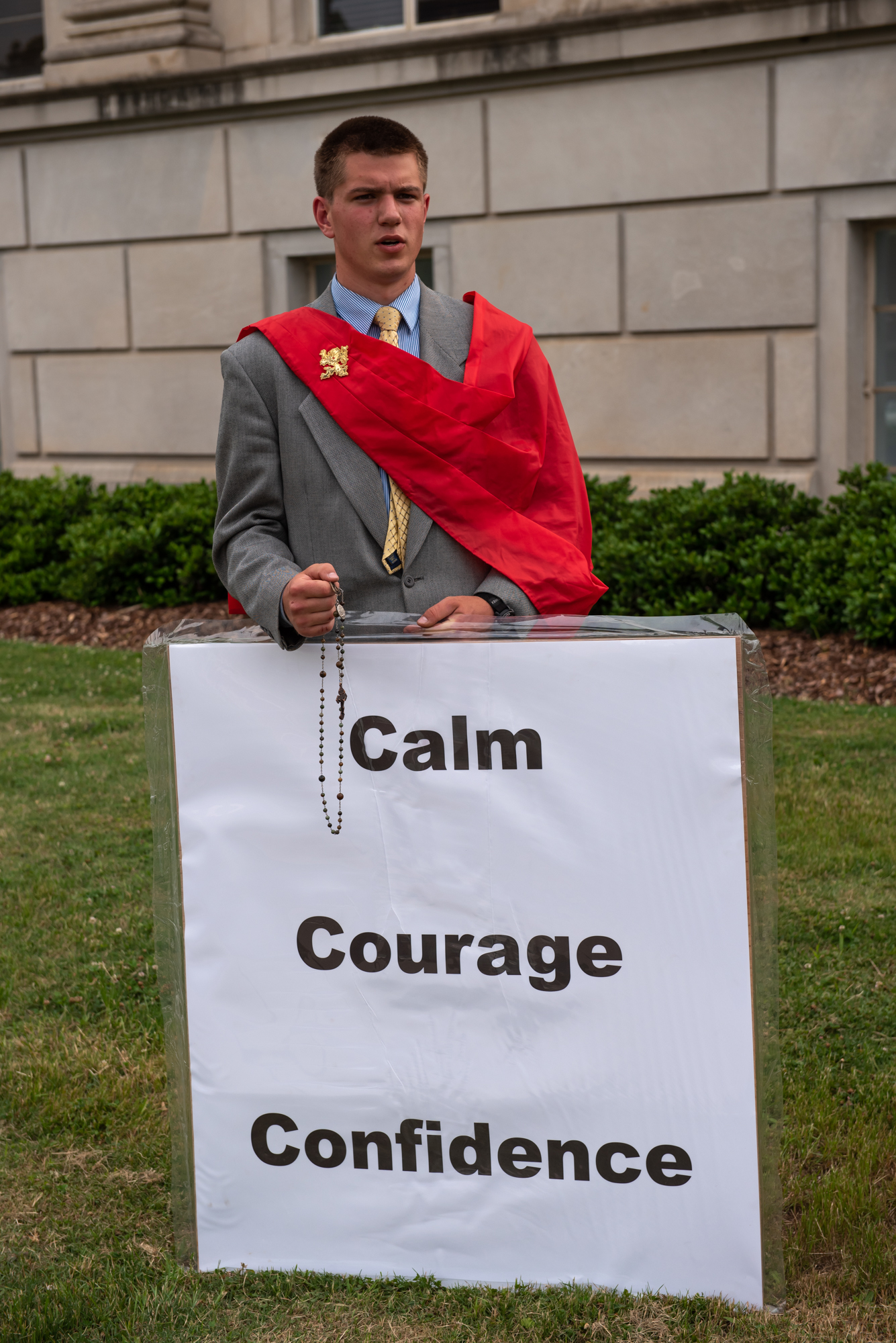 Three or four participants from the other rallies walked by, waving their signs. A few joggers shook their heads, but nothing interfered with the angelic salutations rising up to Our Lady, Queen of Heaven.  After completing the final decade, the bagpipes started "Hail Holy Queen, Enthroned Above," and the rally participants sang along. Then, Our Lady processed back to the van as the pipes played "God Bless America."
Among the participants in the TFP caravan were some young students and graduates of St. Louis de Montfort Academy. They handed Saint Michael medals to the policemen across the street. The policemen thanked them and said there were there to make sure no one would harass the rally. The students, in turn, thanked them for the service.