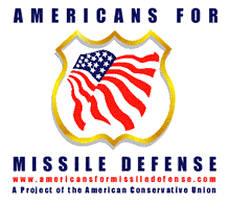 Effective missile defense must be a top priority, according to an American TFP statement just released at a July 31 press conference held by the Americans for Missile Defense in Washington.
Nearly one hundred people attended the conference highlighting the importance of defending America from a nuclear threat. It featured remarks by Senators Jon Kyl and Jim Inhofe and Rep. Curt Weldon.The instability of a dangerous post-Cold War world and the possibility of an attack by Russia, China, North Korea or some other rogue state makes the initiative all the more urgent.
While praising the Bush Administration for aggressively moving to protect America from ballistic missiles, the TFP statement noted that "the speed with which this is happening is a cause for concern, for our enemies continue to develop their missile programs."
The TFP observed that a timetable projecting a rudimentary missile defense by 2004 would "provide little relief, especially when we consider what the Saddam Husseins of this world would love to do to America."
"Ours is a dangerous world where missile defense is not an option but a moral imperative," the TFP document states. "One mushroom cloud over any American city or town will not soon be forgotten by our families, friends, mothers and sisters."
The TFP calls upon Senator Joseph Biden, Chairman of the Senate Foreign Relations Committee and Congress to fund the research and deployment of an effective multilayered missile defense system.