Saint John Bosco, also known as Don Bosco, a Confessor and given the title of "Father and Teacher of Youth" by Pope Pius XI, grew up in a poor household, but one sanctified by a spirit of selflessness and sacrifice. This helped form him not only into a physically very strong young man, but into the spiritual warrior who knew the problems and fought the enemies of his time. No one better understood the need for Catholic works of mercy than Saint John Bosco. However Don Bosco consecrated most of his days and his nights to writing. Both with pen and word he was able to serve the Church, combat error, and comfort souls.
The following article is an adapted commentary by Professor Plinio Corrêa de Oliveira on excerpts of Dom Bosco's Pedagogy.
The book excerpt reads:
It is indisputable that the personality of Don Bosco's mother influenced his formation. That woman, a widow at 29 years of age, profoundly marked the souls of her three sons. She had little education but was endowed with uncommon good sense. Her righteous judgment, along with great piety and devotion coupled with a manly firmness made her an exemplary educator. In the home, work was a continuing obligation. Margherita had her children perform all activities in the household and in the fields. From dawn in the summer, and even before that in winter, the children started the day with prayer. "Life is too short" – said the mother – "for us to lose its best part." Fatigue was not considered, and meals were always extremely frugal. At night they slept on the floor. When John later goes to the seminary, he takes the prescribed blanket. But during vacation time his mother carefully has him put it away, considering that comfort useless and harmful.
I need to point out to you that Don Bosco's family lived more or less in the district of Turin (Italy), which is very cold. And that is how that exemplary lady raised her children. Later we will draw a consequence from this.
She thus prepared her children for life according to what she always used to say: "We are soldiers of Christ always up in arms, always in the presence of the enemy, and we must win."
Here you have a description of the "strong woman" of the Gospel who gets up and begins work early, fulfills all her duties, a woman whose value is so high that we need to go to the ends of the universe to find anything comparable. Here you see something profoundly different from liberal sociology. According to the latter, those who suffer hunger and cold are unable to lead a spiritual life. Therefore, the first thing to do would be to give people food, bed, a good cover for the cold and only then one we could start talking about spiritual life. As a consequence, the beginning of the apostolate would necessarily be an action of a material nature. So in order to convert the modern world, one would have to start by putting an end to underdevelopment. In the final analysis, the struggle against underdevelopment would end up being a specific purpose of the Church.
Here you see the exact opposite. The house is so poor that its dwellers have no bed; they sleep on the floor without a blanket in a climate where sometimes the winter is tremendous. Don Bosco bought a blanket to go to the seminary because its regulations required it. But when he was home his mother would not allow him to use it. The food was very frugal as well; work was aplenty. This is a typical poor life, but one sanctified by a spirit of selflessness and sacrifice, which also helped form a physically very strong man resistant to all kinds of work, as was Don Bosco.
You can see how fallacious is the claim that comfy living conditions are indispensable for a successful apostolate. Instead, austerity is required. I go even further: this should be so in high society families as well. In Europe it was preserved until some time ago. Not so much the girls of high society, but the young men especially were raised in a rugged life. This is how a person is formed to avoid all kinds of softness. Much decadence would not have happened if our civilization had known austerity also for the rich. It is therefore an important recommendation, and I could not let the occasion pass without reminding you of it.
Despite a lot of work, founding two religious congregations – the Salesians and their feminine branch – erecting churches, founding numerous patronages and preparing distant missions, Don Bosco consecrated most of his days and his nights to write. Both with pen and word he was able to serve the Church, combat error, and comfort souls. A man of his time, he noted the importance of that new modern giant: the press. His pen was active for 45 years, producing works according to the needs of his time. In northern Italy, Protestantism launched rude assaults on the Church. Don Bosco countered Protestant propaganda with Catholic readings. In 1883, with the first Catholic Almanac of Europe, he responded to the Protestant bulletin Home Friend, which they distributed in bulk.
Note his keen sense of present-day reality! He was not a man who lived in the clouds. The saints do not live in the clouds. Only a certain hagiography presents them as if they did. In fact, Don Bosco was a man who knew the problems and fought the enemies of his time. For example, he countered the intense Protestant propaganda in Italy with an intense action in the opposite direction.
Consider this: there is much talk about Catholic works, and needed they are. But there is little talk about writing Catholics books. Why? Because they give more importance to economics than to the spiritual, and books have to do with the spirit, while works tend toward economics. No man better understood the need for Catholic works than Don Bosco. However, when you examine, he was still more a writer than a man of works. This is proof that in the thought of this huge champion of the Church, intellectual action was worth more than social works of assistance.
Saint John Bosco faced incredible difficulties to carry out his agenda. The year 1876 was one of the most painful for him. The Piedmontese ministers, already at war with the Pope, sought to incriminate the saintly founder, whom they accused of maintaining a secret correspondence with Pius IX and the bishops. They multiplied searches at his home and tried at all costs to find signs of a conspiracy. One day, having lost patience, Don Bosco looked for the Prime Minister, the Count of Cavour, who had repeatedly affirmed his friendship, and told him he would turn into his hands the care of all the orphans of his institution. This unexpected solution caused the minister, if not to end the persecution, at least to do it more discreetly.
The following episode is reported as a typical result of the great saint's methods. On a visit to the oratory of St. Francis de Sales in Turin, a minister of the Queen of England was introduced into a large room where five hundred young men studied. He could not help but admire that school crowd observing a strict silence even though no one was watching them. His admiration grew even further when he learned that not a single word of distraction or even one occasion to punish or threaten punishment had been seen throughout the year.
"How do you manage to obtain such silence, such perfect discipline?" he asked. And turning to his secretary, he ordered him to write down the answer.
In other words, to write down Don Bosco's response so he could adopt it in English schools.
"Sir," the school director answered, "the means we use are not applicable in your country." "Why?" the minister asked. "Because these are secrets revealed only to Catholics."
Isn't this absolutely splendid?
"And what are those secrets?" — "Frequent Confession and Communion."
Indeed, Protestants do not have them.
"Mass every day and well attended." — "You are right," the minister said. "We lack such means of education. But aren't there others?" – Response: "If we do not make use of these elements that religion provides, we must resort to threats and punishment." The English minister kept quiet but was sure to repeat what he had learned.
You need to imagine that scene! England was at her pinnacle, and an English minister was always a gentleman who belonged to the English gentry, dressed very deftly with the elegance of his time. Because public opinion demanded that the Queen's ministers were true models of grandeur, distinction and elegance.
It turns out that the British harbor a certain prejudice against the Latin world and think it lives in disorder, while in England one lives in perfect order and cleanliness.
May Saint John Bosco — so linked to devotion to Our Lady Help of Christians — pray for us, for the crushing of the gnostic and egalitarian Revolution, and for a prompt victory of the Counter-Revolution.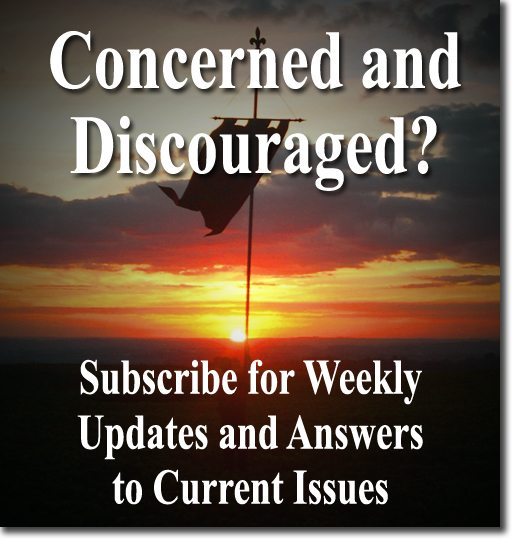 The preceding article is taken from an informal lecture Professor Plinio Corrêa de Oliveira gave on January 30, 1967. It has been translated and adapted for publication without his revision. –Ed.