As part of its Rosary Tour to Restore America, volunteers of the American TFP arrived in Tallahassee, Florida, on the evening of June 3. They were met with police barricades and meandering groups of men and women carrying banners that read "Black Lives Matter."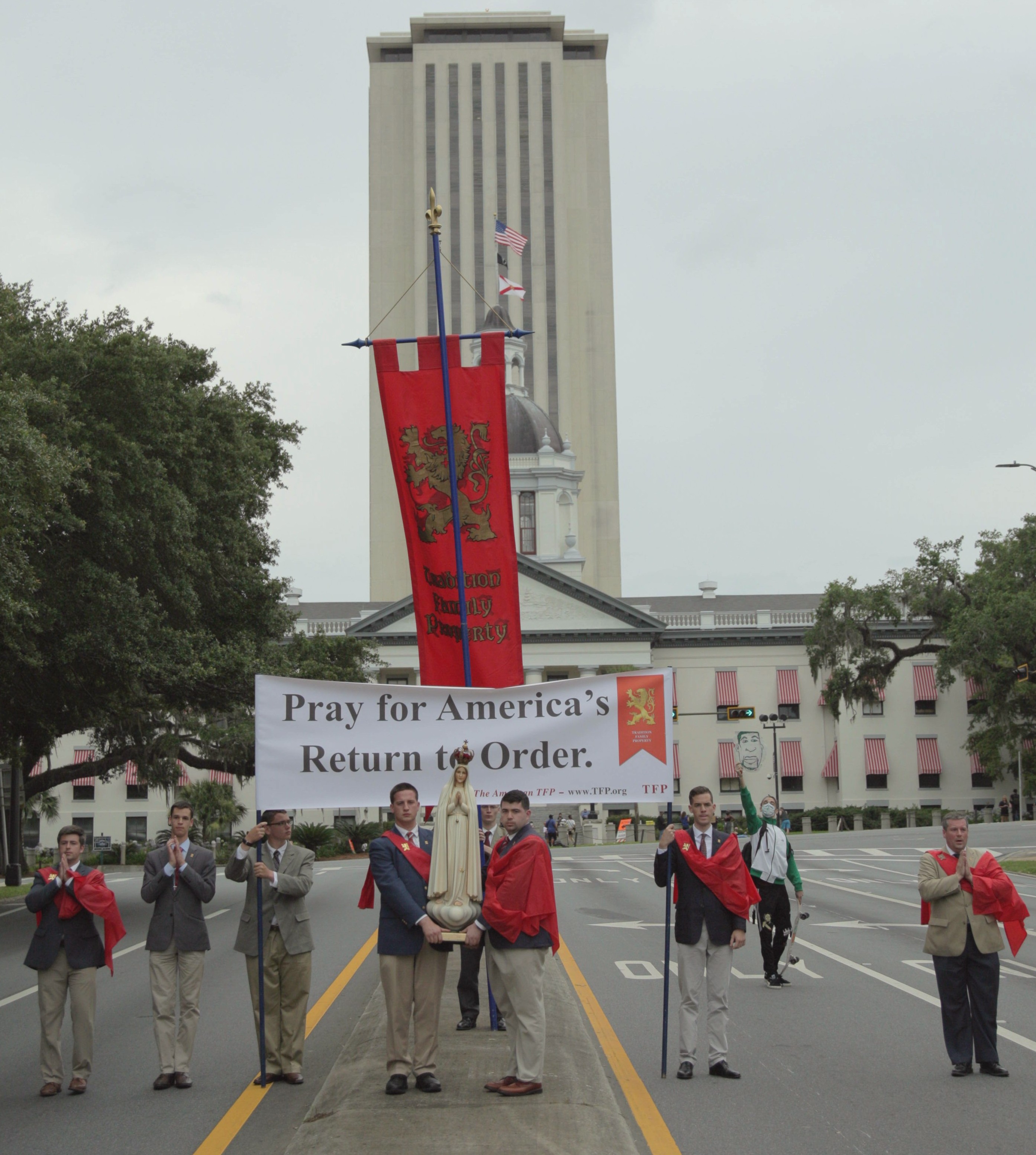 Wary of a confrontation with the protestors on the steps of the capitol building, the rosary rally was held a few hundred yards away on the median behind the police barricade. However, as more and more protestors continued to arrive from every direction. The TFP volunteers moved back into the van and finished the rosary while driving around the capitol building.
Many Black Lives Matter protestors approached from the direction of the local university. Many wore black clothes and covered their faces. In this way, they could hide behind their masks and remain anonymous should things get violent. Some protesters also wore t-shirts with the words, "I can't breathe" printed on them.
The rosary rallies are a special project of the American Society for the Defense of Tradition, Family and Property (TFP), which has launched the 50 State Rosary Tour to Reject Socialism and Rebuild America.
"The tense state of affairs we found on the streets only highlights the need for supernatural solutions," explained caravan leader Mathew Shibler. "We hope to blanket America with our prayers in this spiritual crusade for America's return to order."