Rosary rally prayer warriors have trekked across this vast nation, from the hot deserts in Nevada to the mountain peaks of the Teton Range in Wyoming. From the easternmost point in Lubec, Maine, to the northernmost point in Barrow, Alaska, the Mary, Mother of Mercy, Restore America caravan has covered almost every capital city and many symbolic places in the country.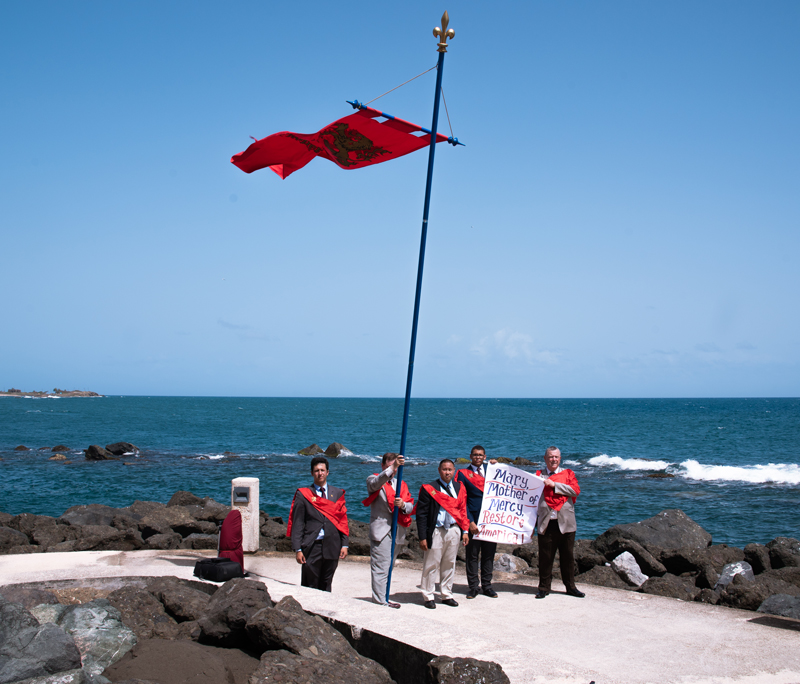 In addition to the fifty states, the American Society for the Defense of Tradition, Family and Property (TFP) has included the U.S. territory, Puerto Rico, as part of this grand campaign imploring the Mother of God for a restoration of order in this nation.
San Juan, Oldest Capital City in America
Under the scorching Caribbean sun, TFP members with Puerto Rican Catholics held a public rosary rally on the steps of El Capitolio, the capitol building in the city of San Juan. The town was founded in 1521, making it the oldest capital in America. Overlooking the coruscating Atlantic Ocean, the capitol building stands tall and unflinching.
"¡Recemos! ¡Confiemos! ¡Volvamos a Dios!" read one banner in Spanish, encouraging Puerto Ricans to pray, confide, and return to God.
Another banner proclaimed, "¡Recemos para que América regrese al orden!" which translates to, "Let us pray that America returns to order!"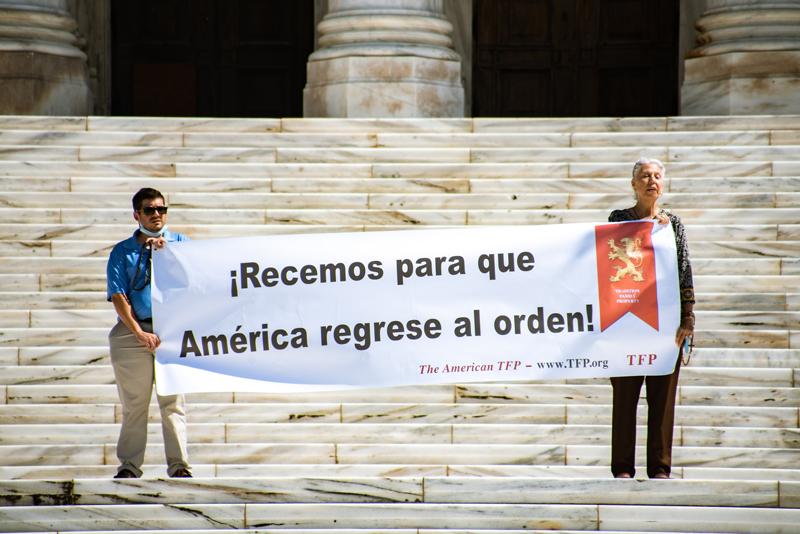 One lady who joined the rally said, "Thank you so much for doing this. This area should be full of Catholics praying."
With a broad smile, she added, "I'm glad I joined you. This country really needs it."
Another young man who participated in the rally expressed his desire for more rosary rallies, "We really need this in Puerto Rico. I'm trying to get my friends to continue doing this."
Rosary Rallies for America


Be Vigilant and Be Strong
Not far from the capitol, at the northwestern point of the islet of San Juan is the magnificent fortress, Castillo San Felipe del Morro, named in honor of the Spanish king, Phillip II. The mighty citadel was designed to protect and defend the entrance of San Juan Bay and the city from seafaring enemies.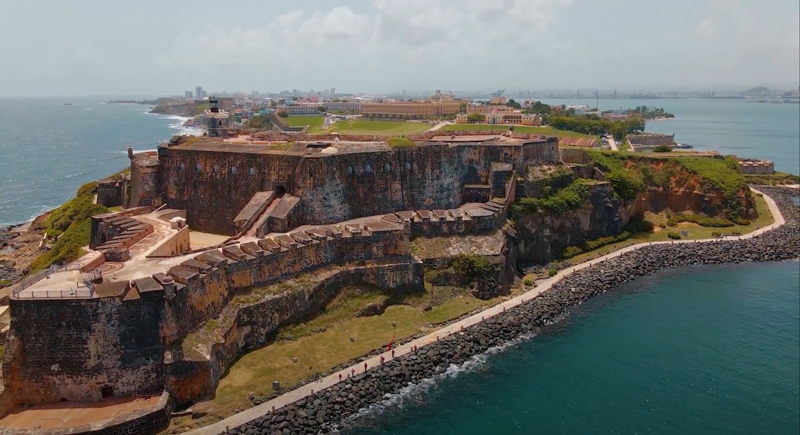 Castillo San Felipe del Morro is the perfect symbol of vigilance and strength.
In the face of everything affecting our country, Americans need to be vigilant against false solutions amid the chaos. They should take strength from the Holy Rosary and not be afraid to take a public stand for America's return to God.
While the task may seem daunting and overwhelming, "with God, all things are possible." (Matt 19:26)o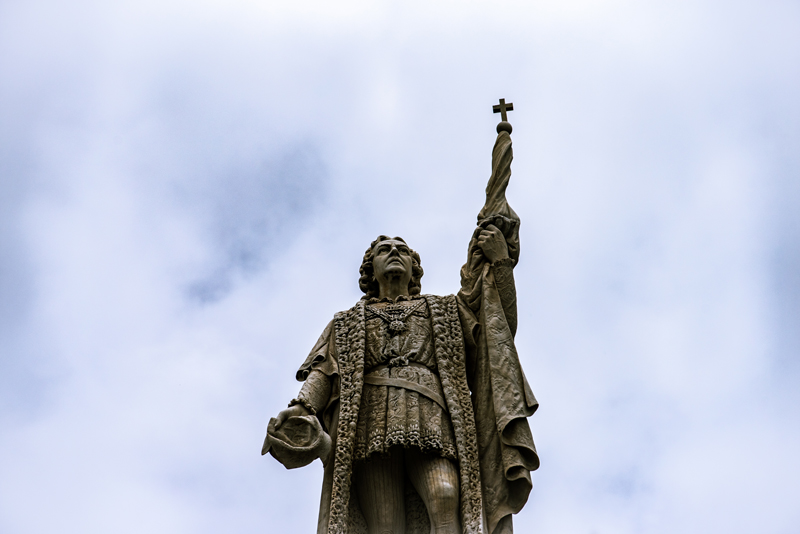 Consolation can be found in the words of Puerto Rico's discoverer, Christopher Columbus, in a letter on his first voyage to America in 1492, when he said: "The eternal and almighty God, our Lord, it is Who gives to all who walk in His way, victory over things apparently impossible."