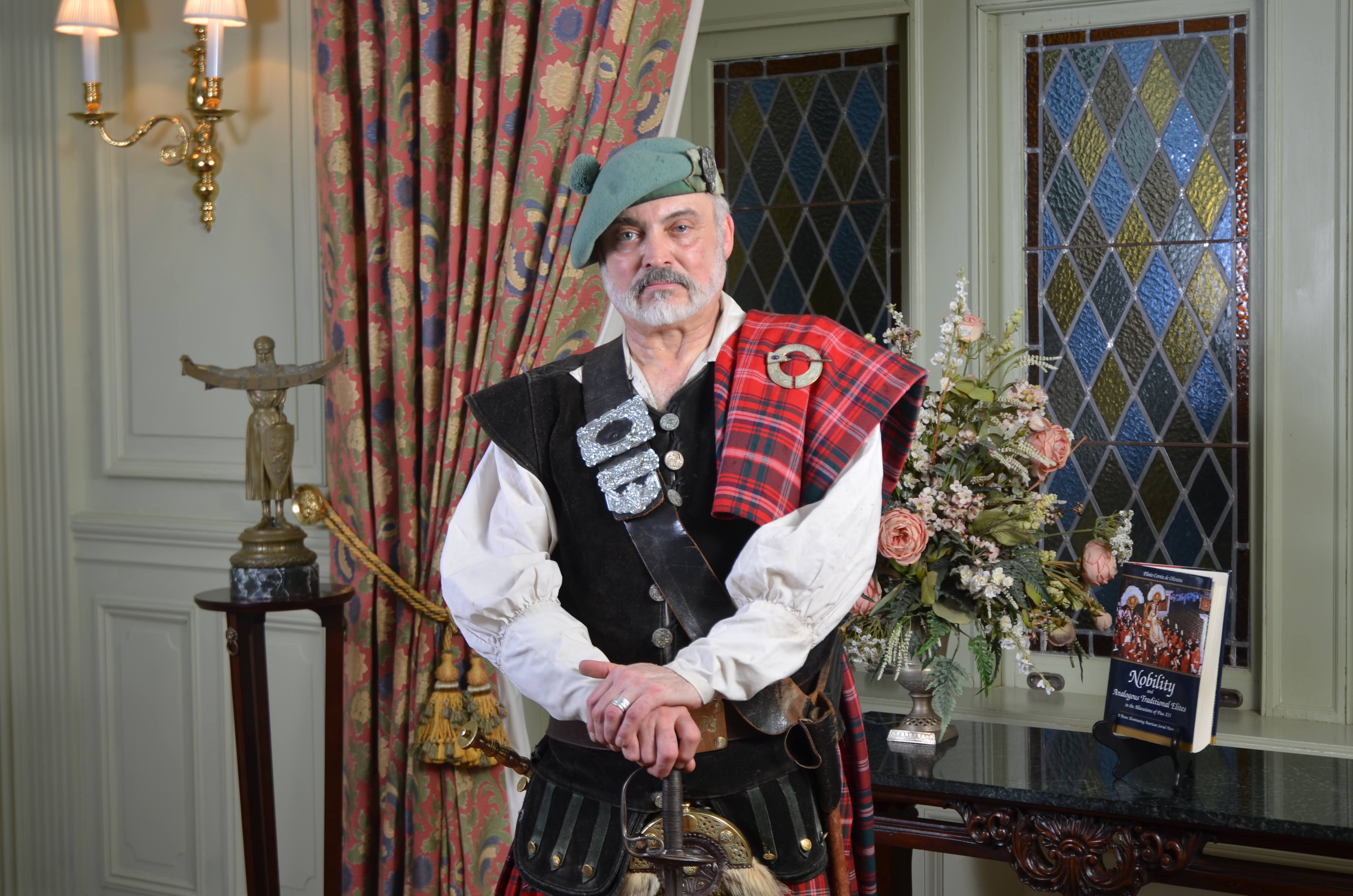 Born in the Wrong Century
Roark Mitzell was a man who did not fit in well with modern society. This was one of his most endearing qualities.
An enthusiast of history, he rejected many of the negative aspects of industrial society, preferring more traditional ways of being. This was not a mere preference for him, but rather, it reflected his attachment to those principles that guided society during more wholesome times. His distaste for the fast-paced superficial tempo of modern life, for example, led him to resolve, while still a teenager, not to get a driver's license—a resolution he kept his entire life.
His love of past principles was also reflected in his manner of dress, which was always formal and traditional. "I never leave the house without a jacket and some sort of tie," he often affirmed.
Mr. Mitzell is Born and Embraces the Sword
Mr. Mitzell was born on February 9, 1950, into a family with deep roots in the Pennsylvania Dutch community of York, Pennsylvania. As a teenager in 1964, his mother enrolled him in a fencing class at the local YMCA, where he trained under Jack Hespenheide, a local legend who had been formed by five European masters. This tie drastically affected Mr. Mitzell, as Mr. Hespenheide was one of the strongest influences in his formation. Swordplay then became his lifelong passion.
In the early seventies, he branched out beyond classical fencing when he joined the "Markland Medieval Mercenary Militia," a local group of reenactors who specialized in recreating medieval swordplay. In 1975, he co-founded another group in the same vein called "The Eclectic Knaves and Trulls of the Forest Sauvage." Finally, he and others established a more serious organization dedicated to the collection of reproductions of historical arms and armor named "The Brotherhood of Steel."
Throughout this time, he became increasingly disillusioned by the pop-culture misrepresentations of historic swordplay so prevalent these days. This inspired him to found the "Swordguild of York" in 2000, which he dedicated to teaching old fighting techniques as accurately as possible. It was in this capacity that his life crossed paths with members of the American Society for the Defense of Tradition, Family and Property (TFP).
Meeting the TFP: A Life-Changing Event
During a TFP Call to Chivalry boys camp in the early 2000s, TFP member Fernando Santos happened to visit a local library where he saw Mr. Mitzell in full plate armor giving a living history demonstration to local youth. Enchanted with the presentation, Mr. Santos insisted that Mr. Mitzell write down his contact information so that he might come to the camp to repeat the demonstration he had just delivered. He later agreed, and arriving at the TFP headquarters, he was overwhelmed. Later, he would often reflect on that moment, saying: "For the first time in my life, I felt like I was somewhere that I belonged."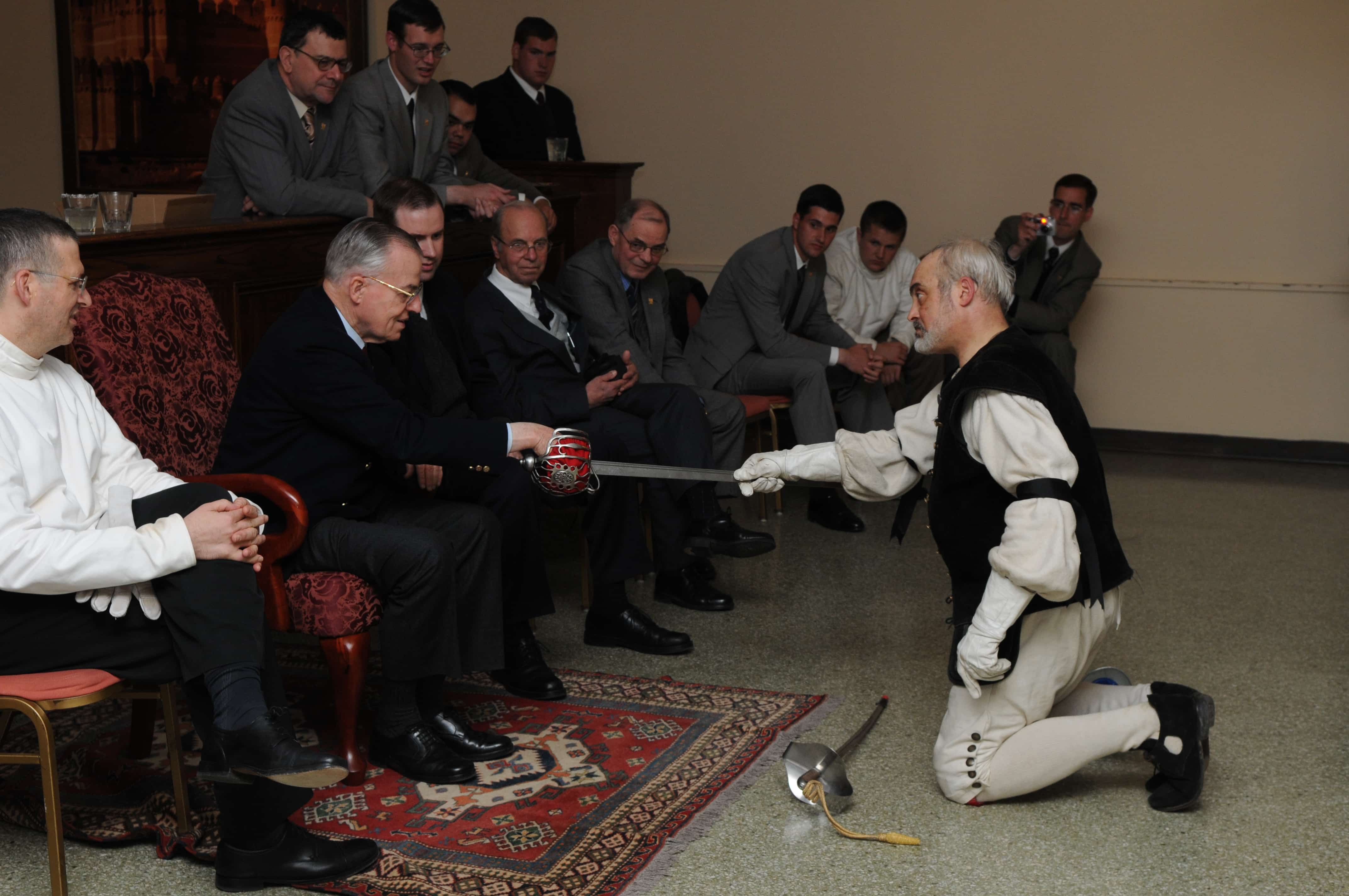 Throughout the years, he became better acquainted with the TFP and that sense of belonging matured. He first began to instruct the students at the TFP-run St. Louis de Montfort Academy in classical fencing and later expanded his classes to include many TFP members.
However, his involvement with TFP went far beyond the fencing piste. He became a regular attendee at TFP events and enthusiastically helped spread the TFP book, Return to Order.
Conversion to Catholicism
His involvement with TFP also led him to convert to Catholicism in 2010. The stage was set by his wife, Sharon, who had prayed daily for his conversion for decades. These prayers bore fruit one day while he was enjoying a fine beer at a local watering hole with a TFP member after a vigorous fencing lesson. During their conversation, he agreed to attend catechism lessons and a year later, he entered the Faith at St. Patrick's Church in York, Pennsylvania.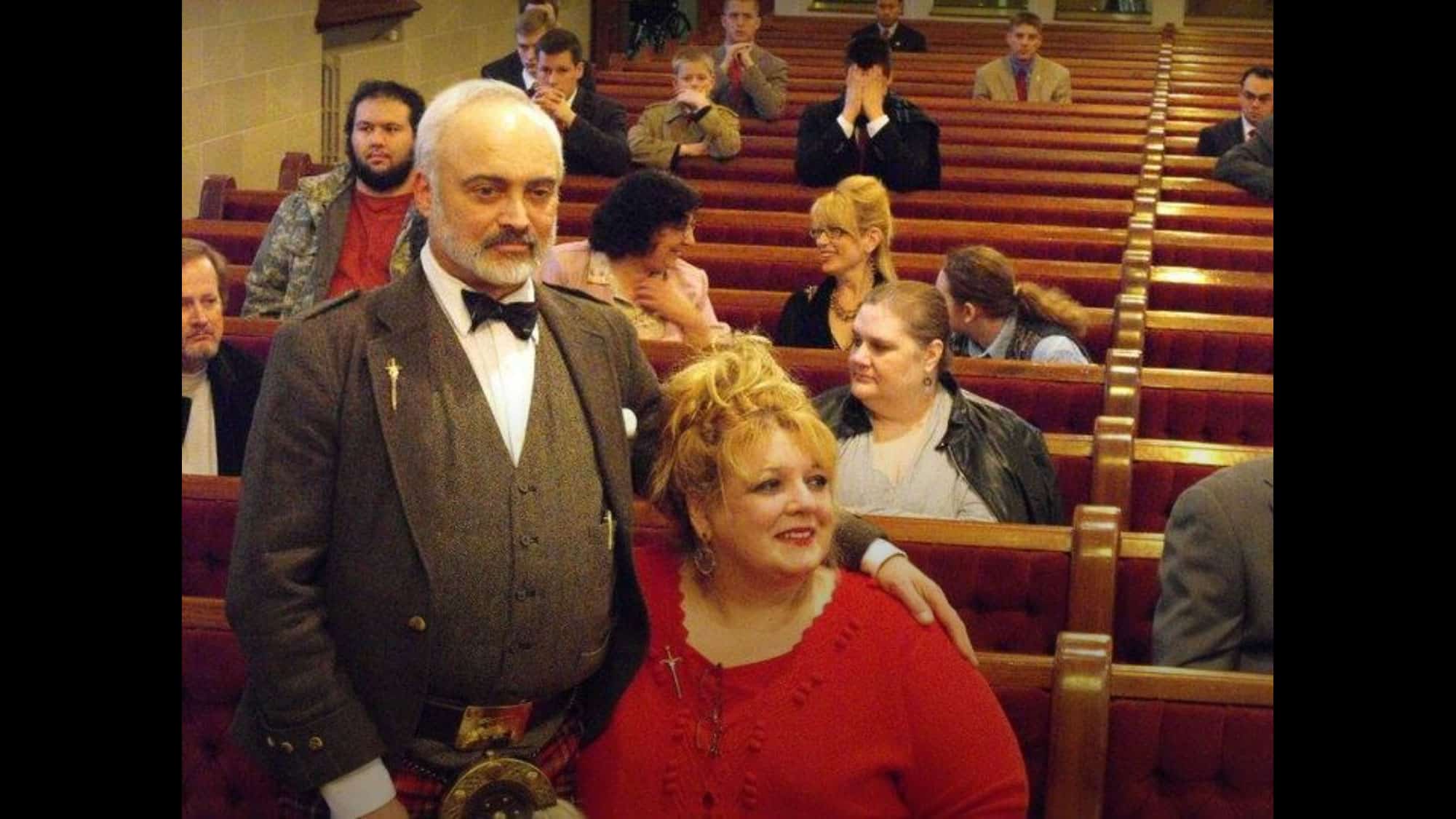 Often, he commented that the militant and traditional way that he saw TFP members practice Catholicism was what truly led him to embrace the Faith. Indeed, he once told his priest: "It was only inside the TFP that I came to understand what medieval Catholicism must have been like, and I want to be a medieval Catholic."
Needless to say, Mr. Mitzell was deeply esteemed and admired by all the TFP members who knew him. Thus, with a heavy heart, they heard of his unexpected death and were forced to bid farewell to a fellow Catholic, instructor in arms and dear friend.
A Requiem Mass for Mr. Roark Mitzell will be held at 11 a.m. Saturday, August 13, at St. Patrick's Catholic Church, 231 S. Beaver Street, York, Penn., 17401, with Fr. Johannes Smith officiating.