On June 7, 2020, the Mother of Mercy caravan visited Nashville, Tennessee. The caravan consists of young volunteers traveling all over the country this summer on a 50-state Rosary Tour to call on Divine help to reject socialism and restore America. The Mary, Mother of Mercy, Restore America Campaign is a special project of the American Society for the Defense of Tradition, Family and Property (TFP).
We left the campground in Louisville, Kentucky, early in the morning to attend Sunday Mass close by at Holy Guardian Angels Catholic Church. People afterward were happy to hear about the mission of the caravan and adventures.
Upon arrival in Nashville, protesters in front of the capitol prevented us from praying there. We had to set up on the capitol grounds rather than the front steps. Some of the protesters came over and asked questions, but there was no trouble.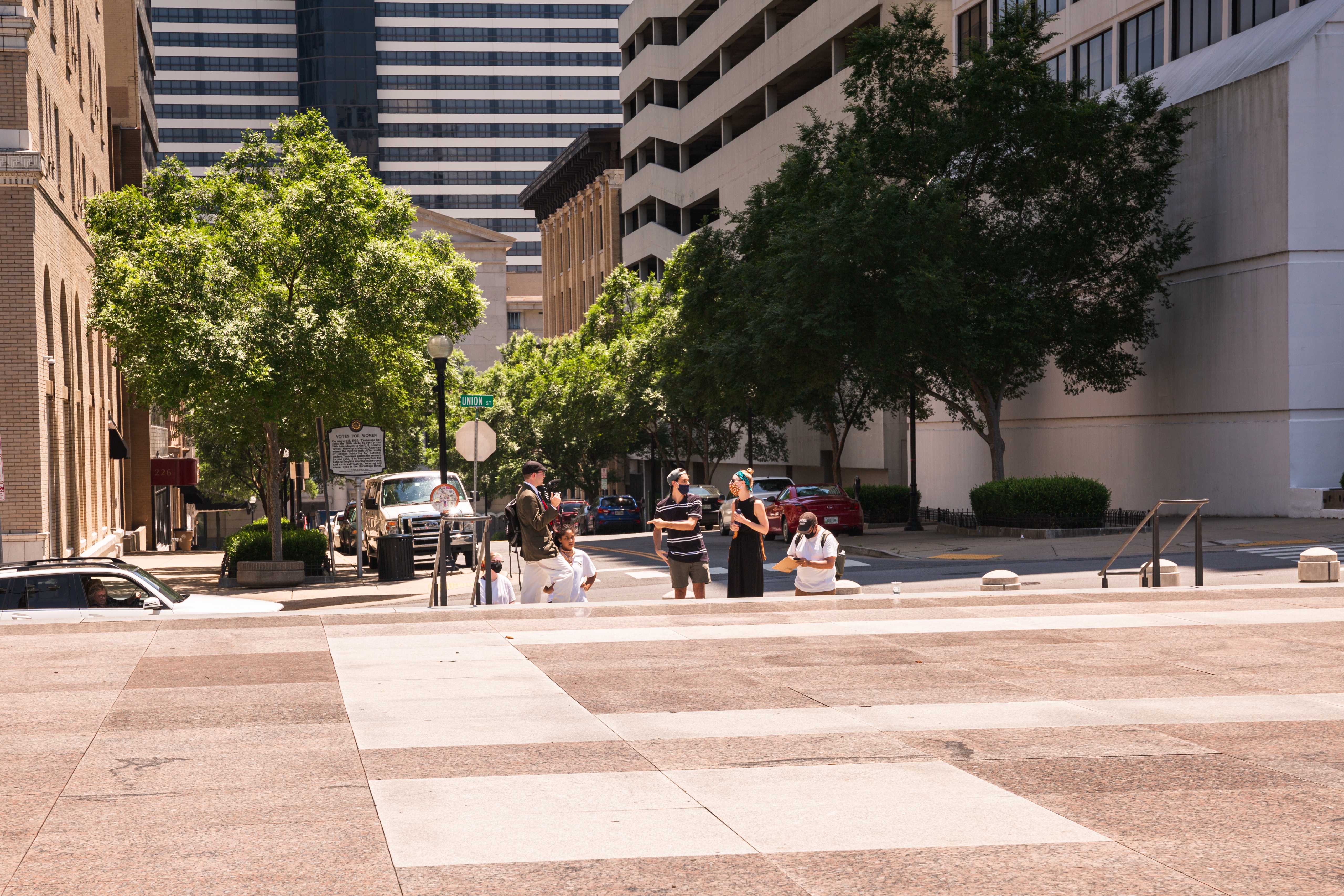 As with each of our peaceful prayer rallies, we had the presence of a statue of Our Lady of Fatima, the TFP grand standard and a large banner that read, "Pray for America to Return to Order." Many passersby stopped to take in the sight and read the banner. Most agreed that the situation is dire in our country and that we must pray for divine help.
We also stopped in St. Louis, Missouri. The light was fading when we arrived, but we managed to pray at the iconic St. Louis Arch. We also visited the equestrian statue of King Saint Louis IX in nearby Forest Park.