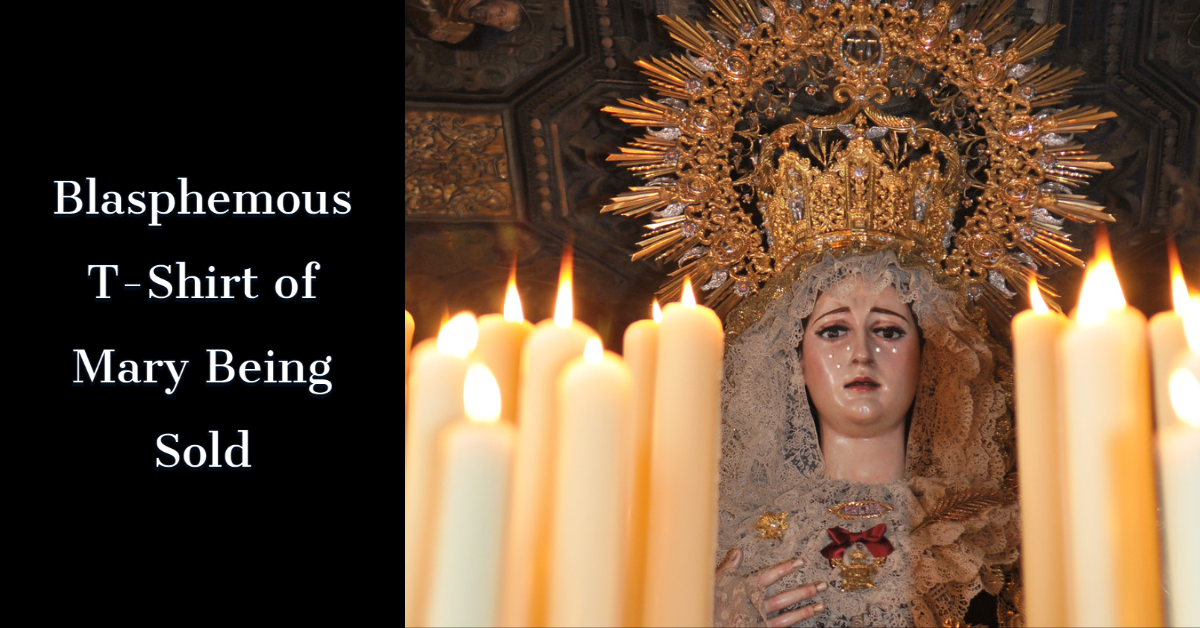 An online marketplace for print-on-demand products for user-submitted artwork, Redbubble.com, has a blasphemous shirt for sale depicting the Blessed Virgin Mary with a rainbow mantle covering her with the words, "Proud Mary."
BendeBear, the designer and seller, describes the shirt as, "The Virgin Mary draped in a Gay Pride rainbow flag!"
Sign Here to Demand Redbubble Remove BendeBear's Blasphemous Shirt!
How dare they insult Our Lady in such a vile way!
Our Lady was free from sin and full of grace. For BendeBear to depict the Blessed Virgin Mary with the flag of the Homosexual Movement draped upon her is beyond horrific.
This blasphemy is unacceptable and should be removed immediately from Redbubble's website.
Sign Here and Demand that Redbubble Stop Selling BendeBear's Blasphemous T-shirt on Their Site!