"It normally rains a lot here in Juneau," an Alaskan nodded while surveying the sky. "In fact, it's been raining straight these past three weeks. But now, all of a sudden, these last two days, we just got clear blue skies. You folks are lucky."
The sun shone brightly on the morning of July 31 at the Juneau State Capitol Building in Alaska, where some 25 prayer warriors joined with members of the American Society for the Defense of Tradition, Family and Property (TFP) to pray for America's return to order at all fifty state capitals. At the center of the rally was a statue of Our Lady of Fatima, whose message of prayer, conversion, and final victory is so much needed today.
Rosary Rallies for America

"We are holding this rally to pray for America's return to order," said Ted Huereña, the coordinator of the rally "We lift up our prayers to join with forty-four other rallies that have taken place across the nation, and we will complete this prayer as the forty-fifth in this crusade for the conversion of our country."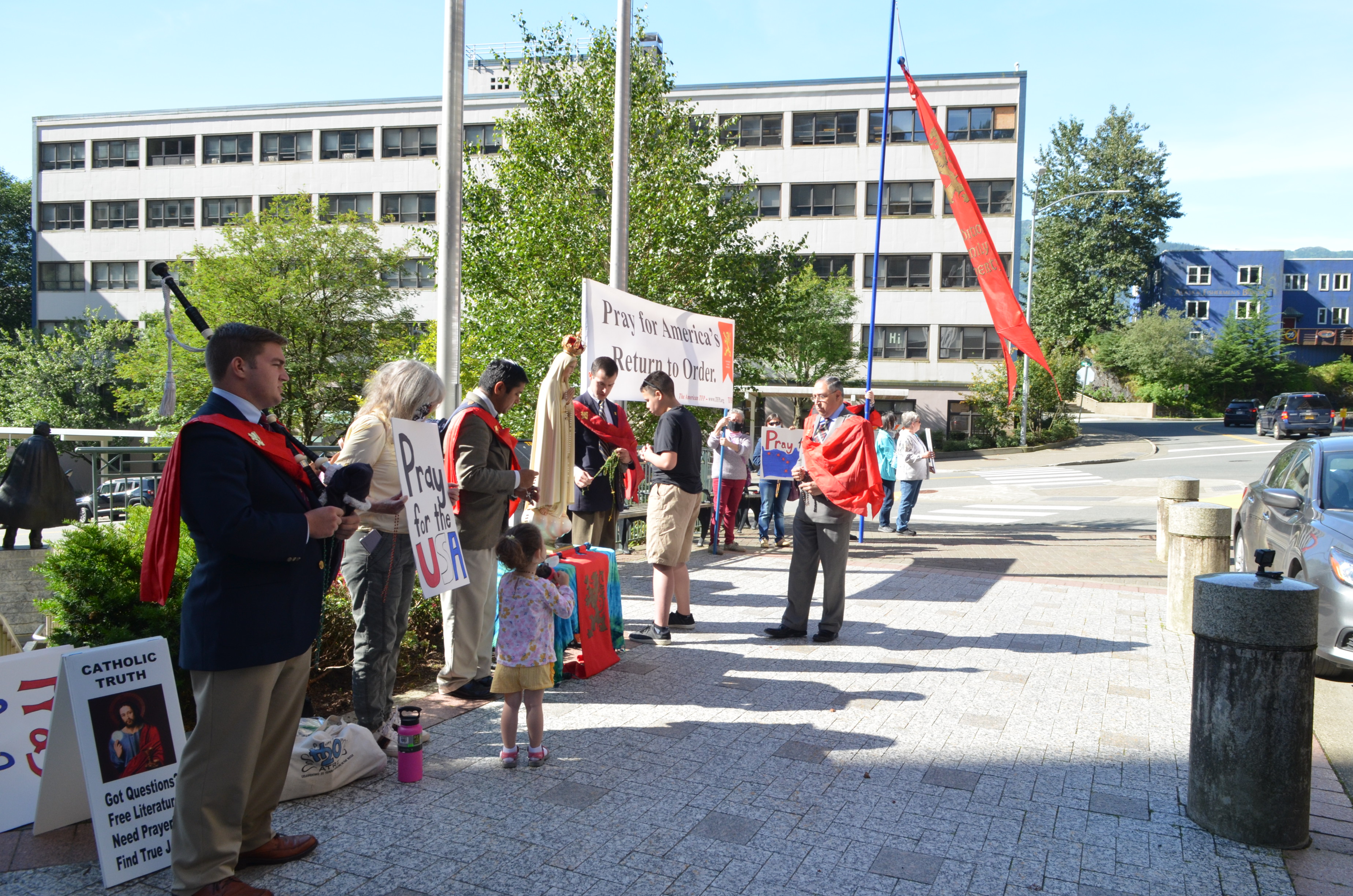 The enthusiasm of the participants allowed the Hail Marys to penetrate the balmy air and reverberated down narrow streets of the otherwise quiet city. Many passers-by nodded in approval and gave thumbs-up for the message of prayer and order, though they seemed afraid to break the silence of the rosary with their horns.
The opposition was minimal. One man walked away, booing at the song "God Bless America," while another drove off shouting "Black Lives Matter" at seeing a "Honk for Our Police" sign.
All the while, Our Lady's presence and the rosary were having their effects on souls.
One man saw the rally and made the sign of the cross. One lady arrived just as the TFP members were packing up. "Can I see the statue of the Virgin Mary?" she asked. She was visibly moved when the members uncovered Our Lady again and began to pray. "I'm not Catholic," she said, "but I wanted to see the Virgin Mary and pray to her."
"Thank you all so much for coming here to do this," one lady told a TFP member, "This is just what we need in these confusing times."
"I am not American," another participant said. "I come from the Philippines. But I love so much that you are fighting and praying for your country, which is so beautiful. And God bless you for your work."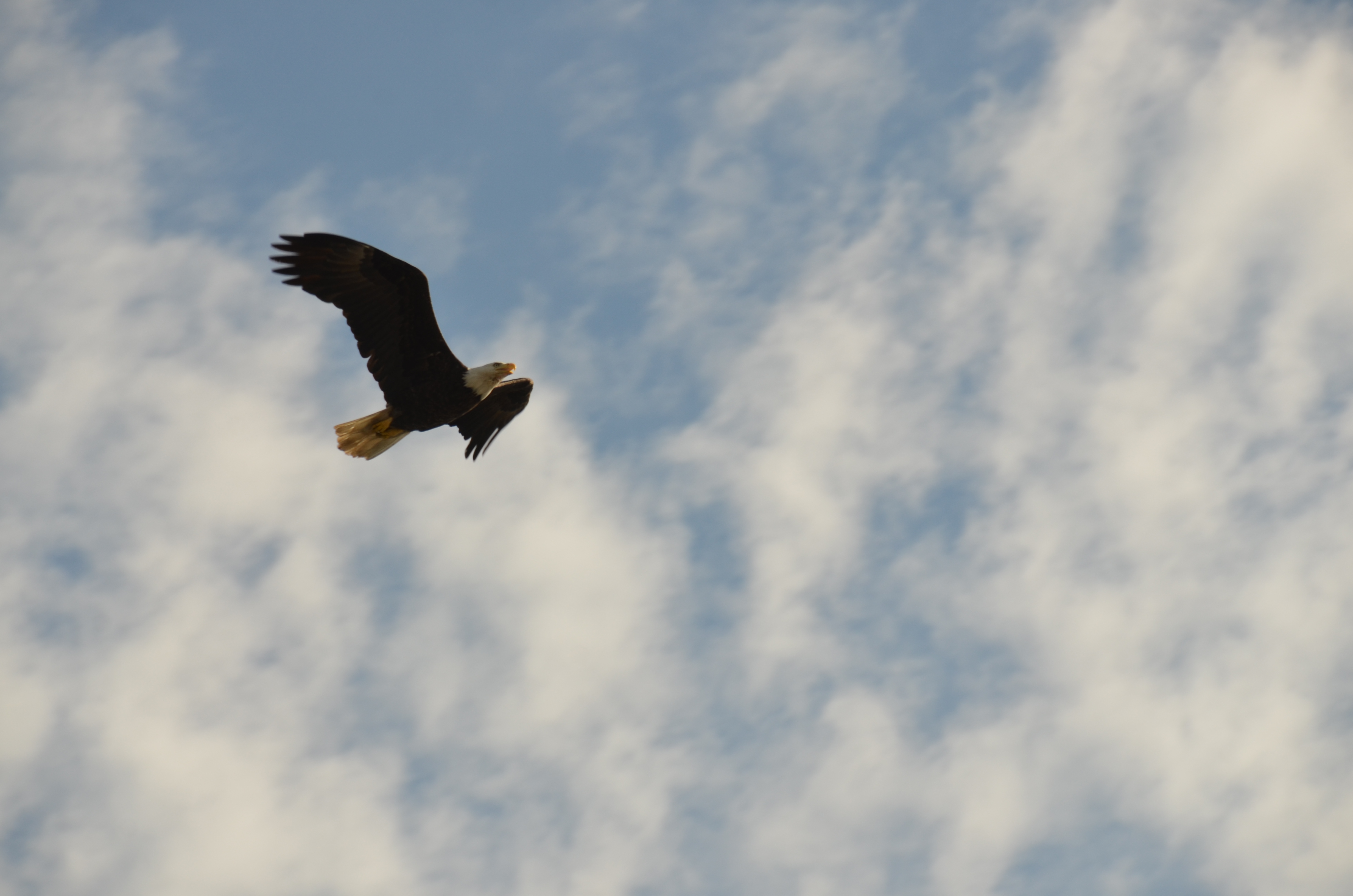 The day's brilliant sun enhanced the beauty of the Fatima statue's shining appearance, making her stand out. Everyone was commenting on the "luck" of having such clear weather in Juneau.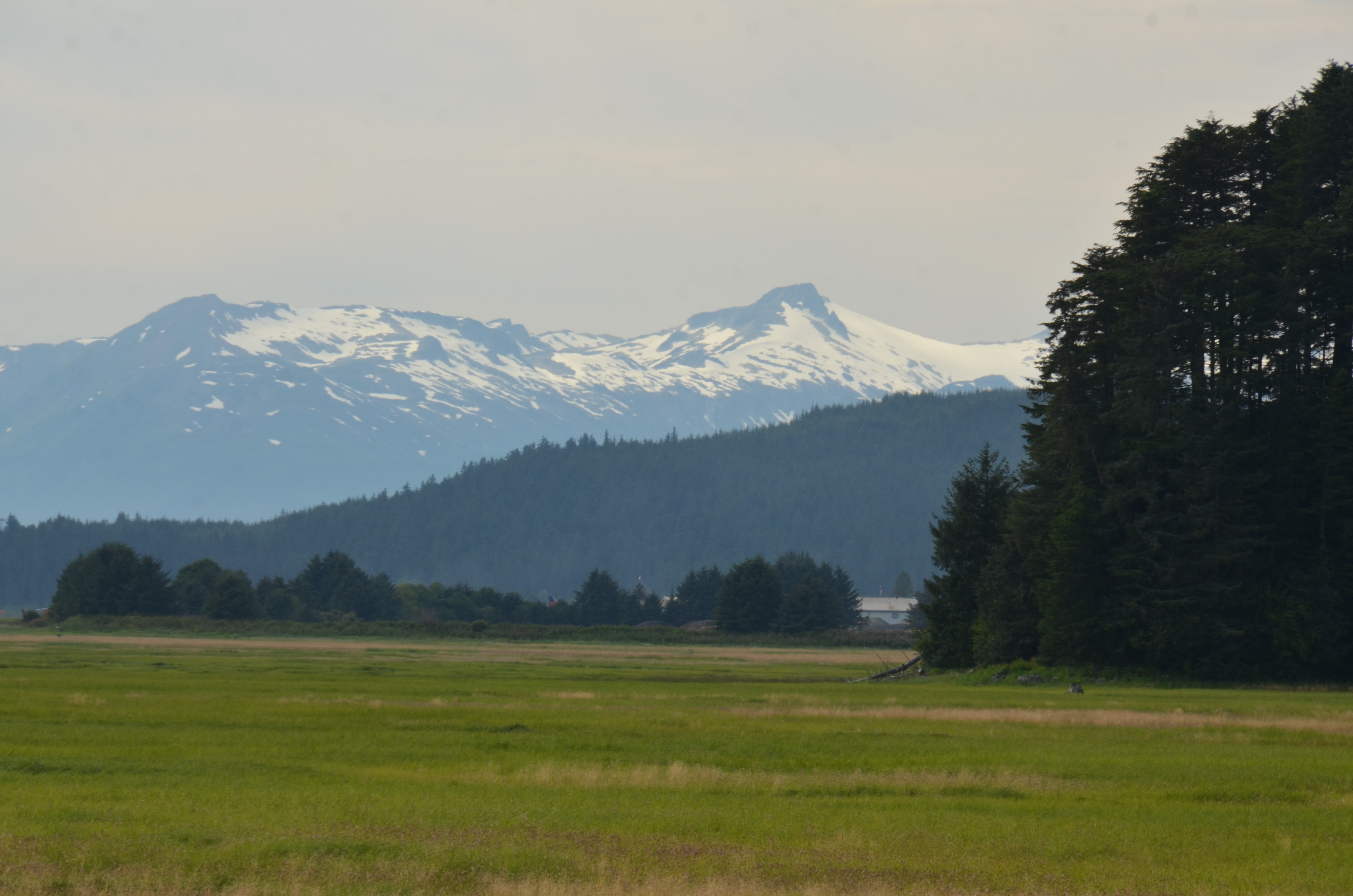 "We aren't lucky," affirmed TFP member Michael Chad Shibler, "Our Lady chooses the weather she wants." Before flying out the next day, one member checked the Juneau's forecast to see if it was real. The forecast called for rain the entire coming week.