The Richmond, Virginia Rosary Rally was the final stop for one of the southern caravans organized by the American Society for the Defense of Tradition, Family and Property (TFP). As part of its Mary, Mother of Mercy, Restore America Campaign, several groups of young volunteers will travel the country this summer on a 50-state Rosary Tour to call on Divine help to reject socialism and restore America.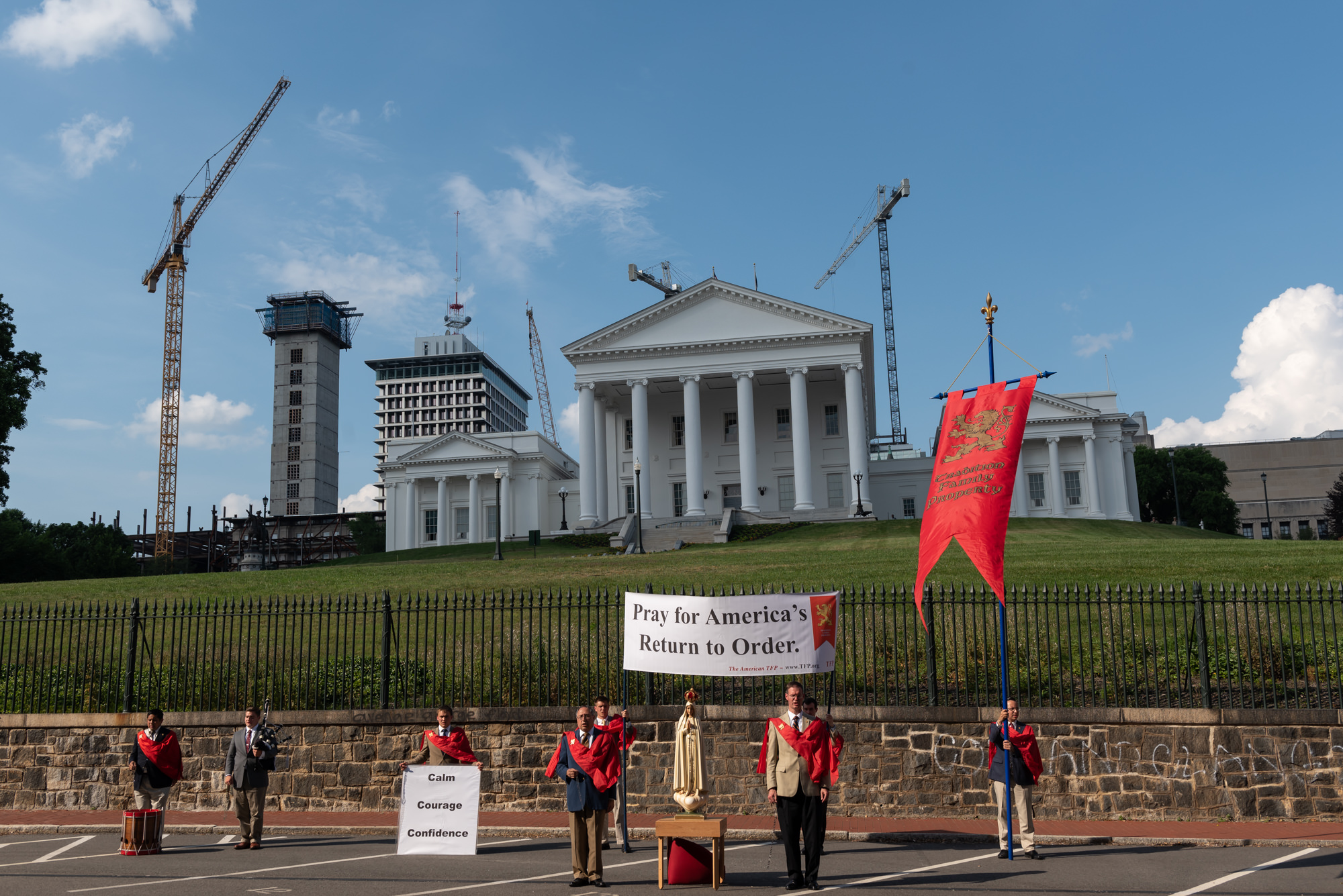 Once again, the streets were blocked. This time the closures were due in part to construction on one side of the capitol building. After navigating around the obstacles, the caravan unloaded close to Bank Street, which runs between the capitol and the US Appeals Court.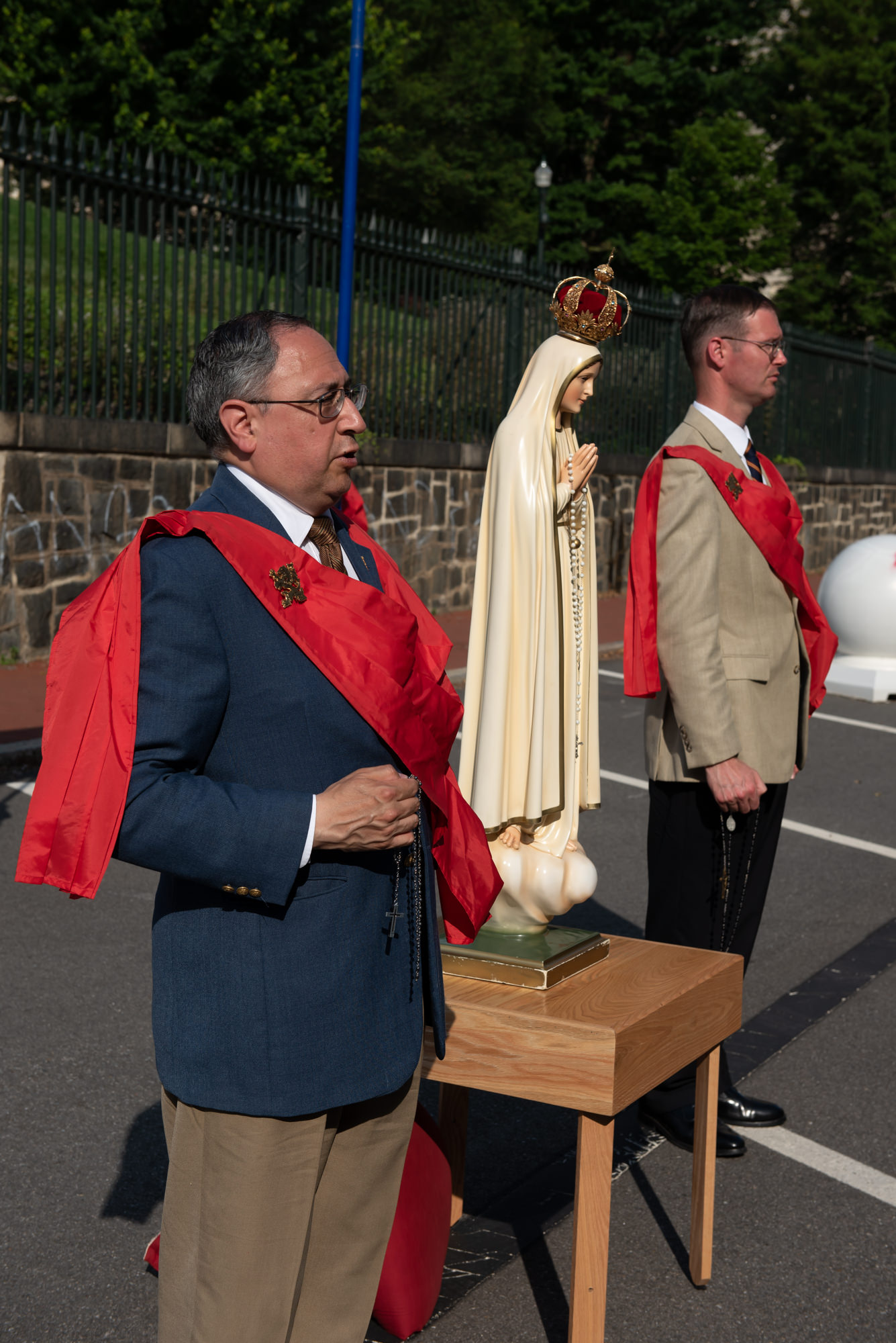 Some volunteers unfurled the TFP standard and stretched out the banner while others placed the statue of Our Lady of Fatima on the table and crowned her. Then, the rosary began once again asking Mary, Mother of Mercy, to return America to order. As the volunteers recited decade after decade, a few pedestrians and bikers passed by. Then, a jogger coming down the sidewalk made a sign of the cross in front of the statue. As he sped away, he looked over his shoulder to catch one last glimpse.
Then, the rosary came to an end, and the rally closed to the sound of bagpipes. The Scottish tune reverberated off the courthouse and surrounding buildings as the volunteers carried equipment back to the van. After the music ceased, one member of the caravan, Gregory Escaro, remarked to several of the youngest volunteers, "This was one for the angels. Even if few people saw it, Our Lady and her celestial court saw this rally. She surely hears our prayers for America since she is the Mother of Mercy, and a mother always hers her children's cries."