""""[vc_column_text]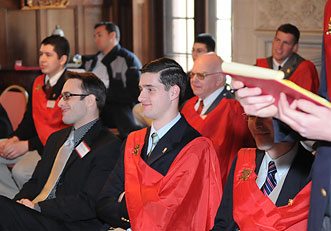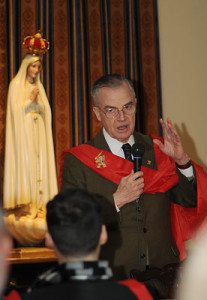 In preparation for this year's March for Life, TFP Student Action held a two-day seminar for college students, which ended with the annual March for Life in Washington D.C. The event was held at the TFP national headquarters in Spring Grove, Pennsylvania and attended by students from as far away as California.
Titled: "Why Catholics Must Be in the Public Square," the conference discussed the importance of proclaiming the Faith proudly and in public. Its program included an audiovisual presentation on France's Sainte Chapelle, a play illustrating the four Revolutions and meetings on a variety of topics including: the definition of true freedom, intervention of Our Lady in history and return of radical atheism in society. His Highness Prince Bertrand of Orleans-Braganza also addressed the attendees on Catholic militancy.
Students were communicative and happy to gather with like-minded peers from across the nation. During coffee breaks and meals lively conversation filled the air.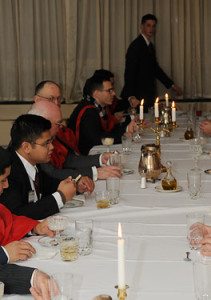 Different students preferred different aspects of the program. While some liked the meetings most, others favored the audiovisual presentation, in which the commentaries of TFP founder Plinio Corrêa de Oliveira on the marvelous Sainte Chapelle were put to music while breathtaking photographs of the church were projected.
Still others were most impressed by the theatrical representation of the four Revolutions, during which TFP members acted out the revolt of Martin Luther, a scene from the French Revolution, a tirade from Lenin and a dialogue with a modern-day fragmented college student, more concerned about the rain forest than the slaughter of innocent human life through abortion.
All were particularly inspired by a Sunday High Mass, during which, the acolytes wore the TFP ceremonial habit.
The event ended with the 35th annual March for Life in Washington D.C., where conference attendees marched in the nation's capital with 220,000 concerned Americans, who braved cold weather to voice their opposition to the legalized killing of America's preborn.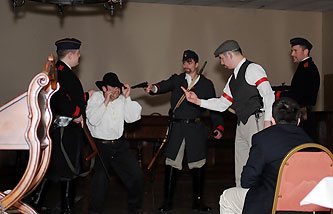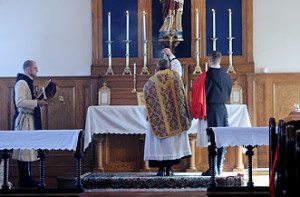 [/vc_column_text][/vc_column][/vc_row]