We did a lunch-hour campaign in front of a Wal-Mart at a moderately busy intersection. The initial response was not as good as Corning but it quickly picked up. We had several people show very strong opposition and although we would always smile with our signs "Honk for Traditional Marriage", they often responded with anger, foul language and obscene gestures. One woman blasphemed as she passed by. Another woman screamed obscenities at us. She became so loud that a man in the car next to her said, "Tell her to shut up."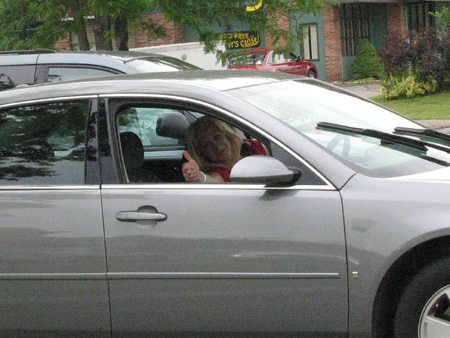 But for every negative response there were over 50 honks. What was most interesting were the ones that did so in a decided way. One woman tooted her horn but as she advanced to the middle of the intersection –before turning– she had a big smile on her face and you just knew what was coming. As she made her turn she laid on her horn for half a block. Another lady stopped at the light and held down her horn for a good minute, then she did it again. She was smiling from ear to ear the whole time. The numerous honks created a festive atmosphere.
We were interviewed by the Jamestown Post Journal. The journalist took a lot of pictures.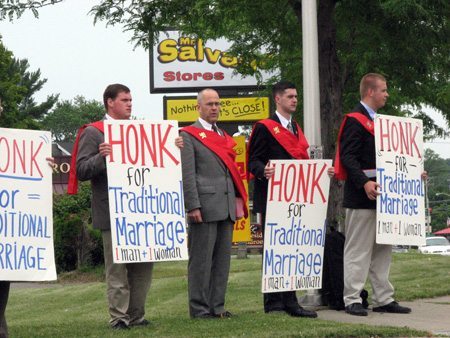 Contact the Caravan
To contact the caravan, email them at [email protected]
How to Support the Caravan
If you want to help protect the sacred institution of marriage, please consider filling our van's gas tank with fuel and keep us on the road for traditional marriage.
If you would like to make your contribution by mail, please send a check payable to The American TFP and mail it to:
The American TFP
P.O. Box 251
Spring Grove, PA 17362.