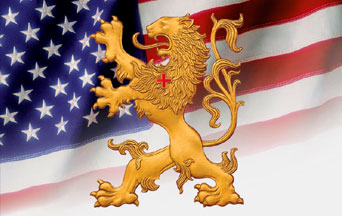 From coast to coast, members and volunteers of the American Society for the Defense of Tradition, Family and Property (TFP) are launching a nationwide prayer effort in this time of crisis. Rosary rallies will be held at every State Capitol in the nation for a special intention: America's urgent return to order.
The campaign will also include volunteers from the TFP's America Needs Fatima campaign, which holds tens of thousands of public square rosary rallies every year.
"At this time of great uncertainty and confusion, we need to lift our eyes to God and His Blessed Mother and pray for calm, confidence and courage," said Robert Ritchie, America Needs Fatima Director.
"Just about everyone is suffering in some way from the lockdowns, job loss, fear and general turmoil. Human solutions only go so far. We need a lasting remedy to restore the moral fabric of our nation," continued Mr. Ritchie. "What Our Lady of Fatima requested in 1917 is most relevant today: conversion, prayer and penance."
Young TFP members will be traveling across America as they blanket every capital with prayer. Everyone is welcome to attend these events for America in times of need.
"Prayer is very powerful. I firmly believe that the Holy Rosary, in particular, is the key to restore the nation. It gives us the spiritual fortitude to follow God's law," said Mr. Ritchie. "These Public Square Rosary Rallies will certainly attract God's blessing on America."


American TFP's Restore America Caravans Launched in St. Augustine