If the goal of the meetings at the crowded event was to expand horizons with new insight and ideas, the place could not have been better. From the meeting room on the mountain top restaurant, there was a spectacular view of the Conyngham Valley near Hazleton, Penn.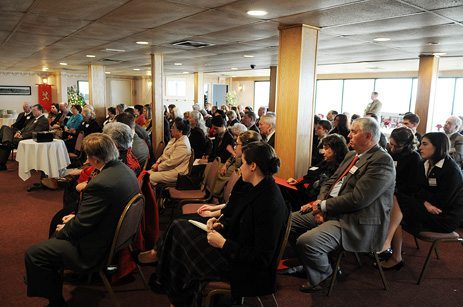 The event was the March 15 regional conference held by the American Society for the Defense of Tradition, Family and Property (TFP) at the Top of the Eighties restaurant where a group of eighty friends and supporters attended.
The conference titled "Giving Our Catholic Thought a Future" included meetings, a hearty buffet lunch and plenty of lively conversation. The event was graced with the presence of a large pilgrim statue of Our Lady of Fatima, which presided over the event. The speakers were TFP vice-president John Horvat and TFP researcher Luis Solimeo.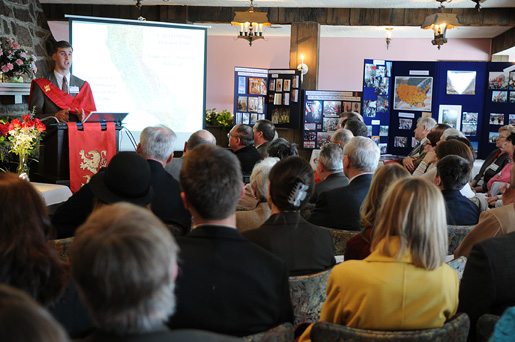 The final presentation was by Mr. Kenneth Murphy, a student of the American TFP's Sedes Sapientiae Institute. He spoke about the TFP's Saint Joseph's Caravan, a series of public campaigns in defense of traditional marriage in California this past September. Mr. Murphy had many slides and video clips, which delighted and encouraged those who attended.