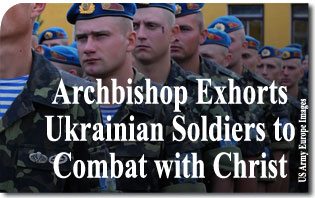 In a letter of support for Ukrainian military servicemen, Metropolitan Ihor (Voznyak) stressed that "we witness the coming of a new generation of heroes ready to sacrifice their lives and forget about comfort and calmness, who are the first to respond to the cry for help of their land".
"I am addressing you, brave defenders of our nation! For many Ukrainians your fortitude, patience and prudence have been a model of how to love own country, not to shun it and to be proud of one's own history, origin and to nurture a brighter future …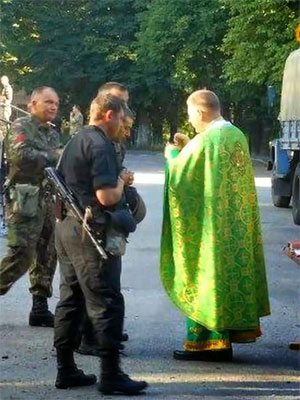 I'm watching enthusiastically how you, the younger generation of Ukrainians, have become a real rock for all of our people that will not be broken by fear, intimidation and threats.
Thank you for your brave heart, full of God's tenderness and desire for peace, which was not poisoned with hatred either by ill-treatment or alien villains.
I believe that your action will show everyone that the people of Ukraine rose from their knees and will never allow themselves to be shackled as slaves.
And you, having followed Christ, will overcome aggression and rage for the sake of freedom and moral values which are the foundation of our common invincible future." This letter to Ukrainian soldiers by the Metropolitan of Lviv was issued by the press service of the UGCC Lviv Archdiocese1
Footnotes