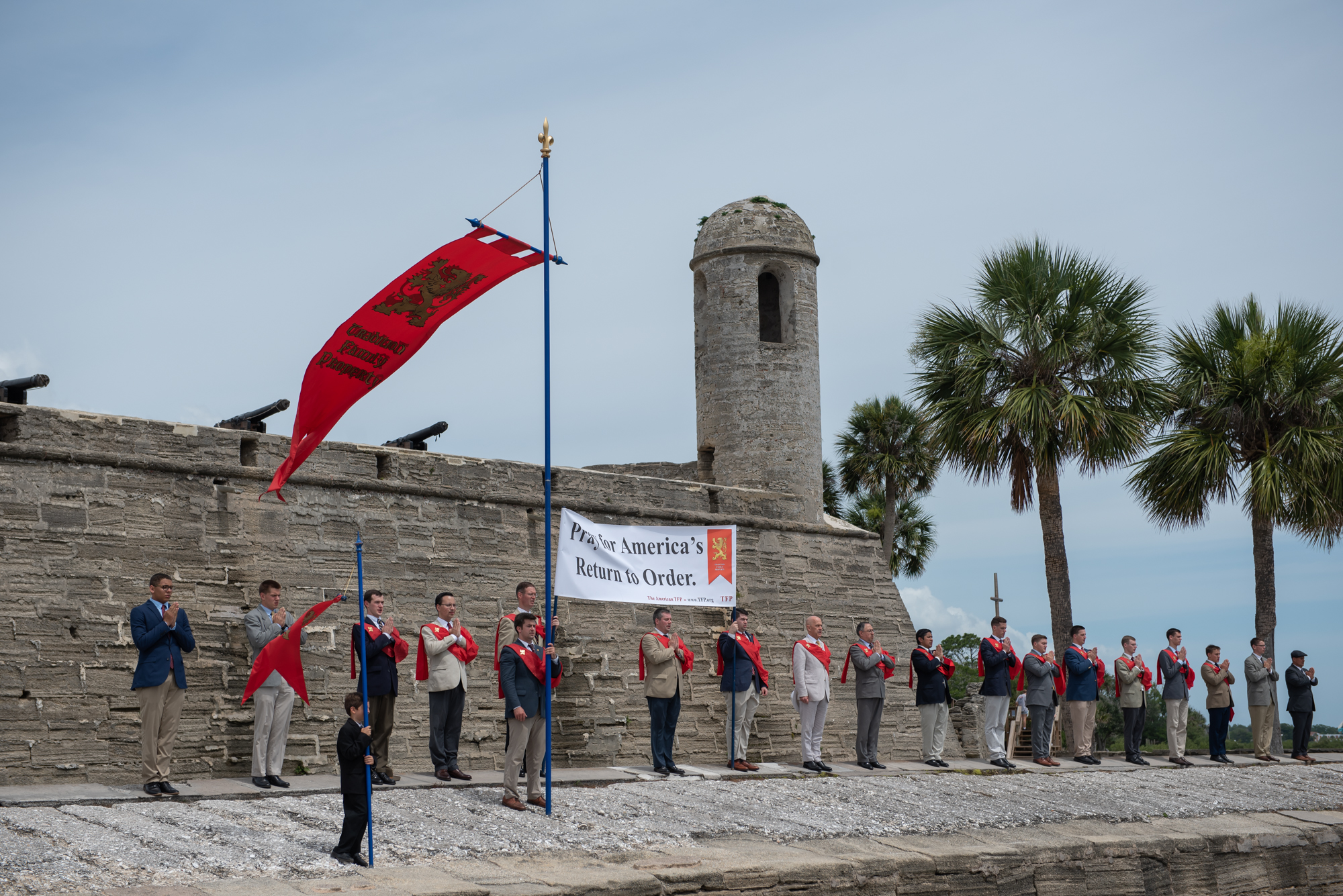 In the face of the coronavirus crisis and now civil unrest, the American Society for the Defense of Tradition, Family and Property (TFP) has launched what it calls a "50-State Rosary Tour to Reject Socialism and Rebuild America."
The launching of this campaign to restore America started at the Marian Shrine of Our Lady of La Leche in St. Augustine, Florida, on June 3. Twenty TFP members and volunteers gathered with their signs and banners with the public recitation of the Rosary. Local TFP supporters from Florida and America Needs Fatima rosary rally captains from St. Augustine joined in the prayers as did a few passersby.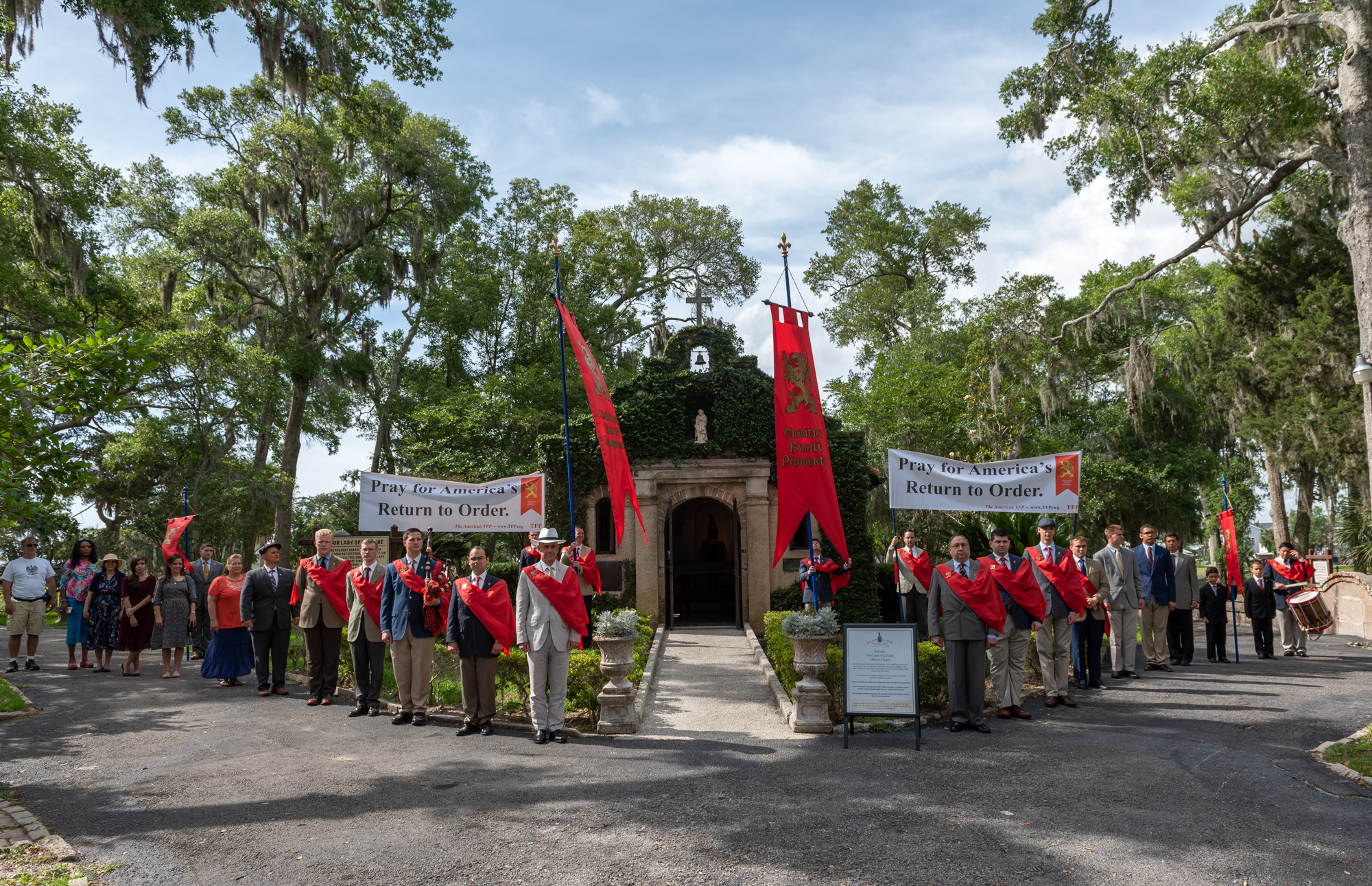 Caravan leader, Matthew Shibler, announced the intentions for the Rosary and explained the purpose of the campaign: "As human solutions fail, we must turn to God to restore America. In times of great uncertainty and confusion, a child turns to his mother. So, we turn to the Blessed Mother and beg her to restore America and give us calm, confidence and courage during the storm."
The prayer rally closed with the song "God Bless America," accompanied by bagpipes and drums. The group then gathered to the nearby location of the first Mass said in America. When landing to found the town of St. Augustine, the Spanish explorer Pedro de Menendez had the chaplain say Mass as the first official act.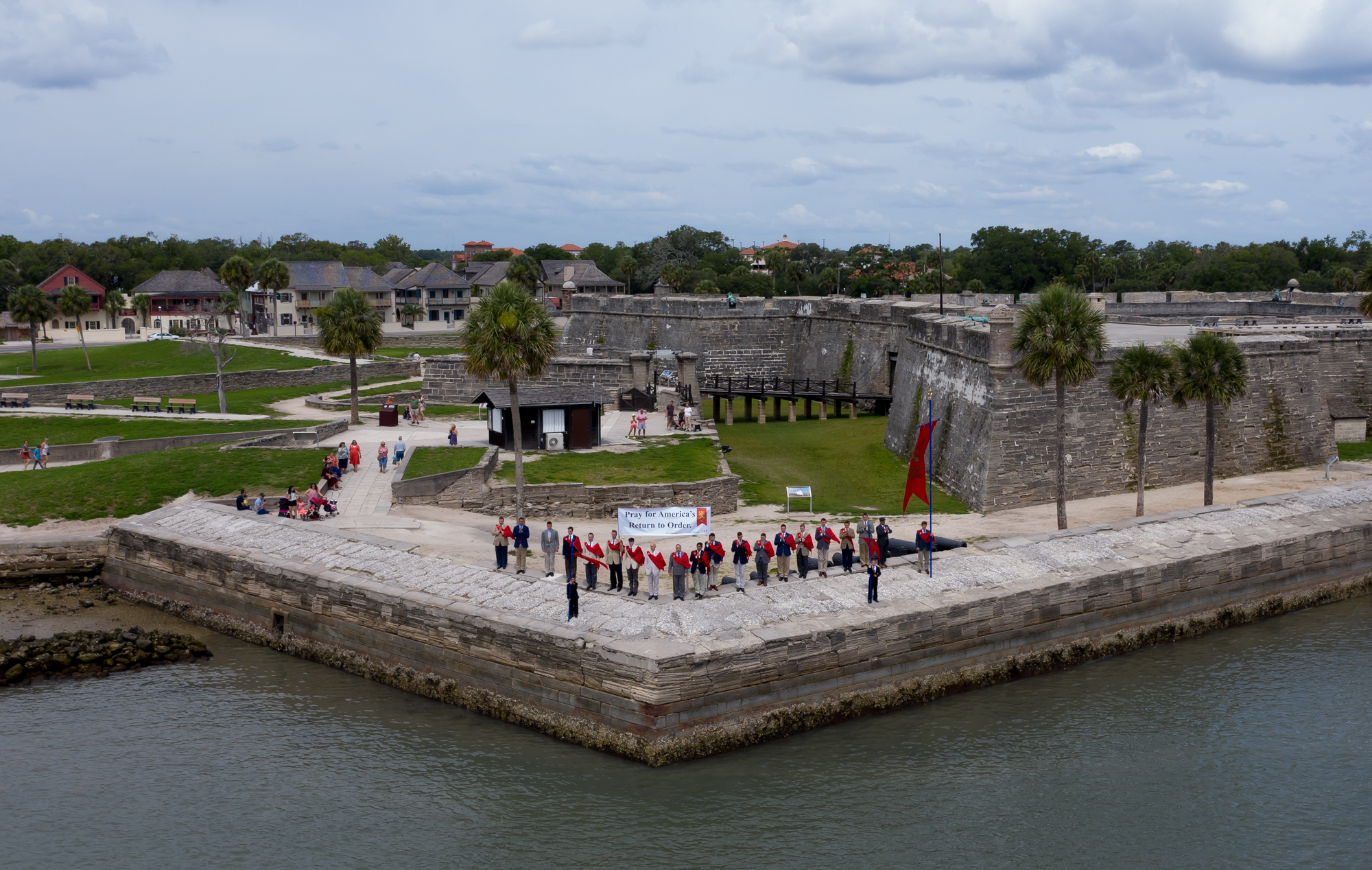 The caravan members also visited the Castillo San Marcos, a sixteenth-century Spanish fort. After a quick slice of pizza, the group divided into two groups to start their travels to neighboring states. Throughout the summer, many van loads of TFP members will be crisscrossing the country to pray for the restoration of America.
American TFP's Restore America Caravans Launched in St. Augustine