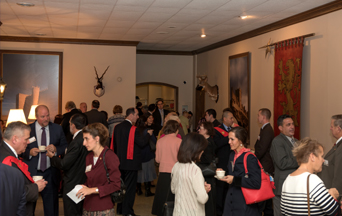 During the last weekend of October, the American TFP held its National Conference for supporters at its main headquarters in Spring Grove, Pennsylvania. Over 200 friends and supporters of the TFP traveled from all over the country, and even from neighboring Canada, to attend the much anticipated three-day event.
The theme of this year's conference, "Who Confides Wins," provided a blessed opportunity for the participants to reflect on the historic significance of the centennial of the Fatima apparitions and their own role in achieving the final victory Our Lady of Fatima promised back in 1917.
Indeed, in these past one hundred years, we have seen the bitter fruits of a world that has not heeded Our Lady's prophetic warnings. As widespread division, cynicism, and despair are increasingly paralyzing our nation, we need to rally at the feet of Our Lady and confide in her more ardently than ever before. It is this confidence in Our Lady which will bring forth her triumph.
At this year's conference, TFP supporters and friends learned what it means to confide in Our Lady and how to implement it in their daily lives through a series of informative and inspiring talks covering a wide variety of topics.
Some of the many talks given included "The State of Our Grand Return to Order and the Triumph of the Immaculate Heart" by Return to Order author John Horvat, "The Church at the Epicenter of the Culture War" by Mr. Michael Drake, "The Spirit of Hollywood vs. the Spirit of the Cross" by Mr. James Bascom, "Fatima and the Secret of Mary" by Mr. Nelson Fragelli of the French TFP, and a lively audio-visual presentation by Mr. Michael Gorre on the American TFP's recent activities and achievements.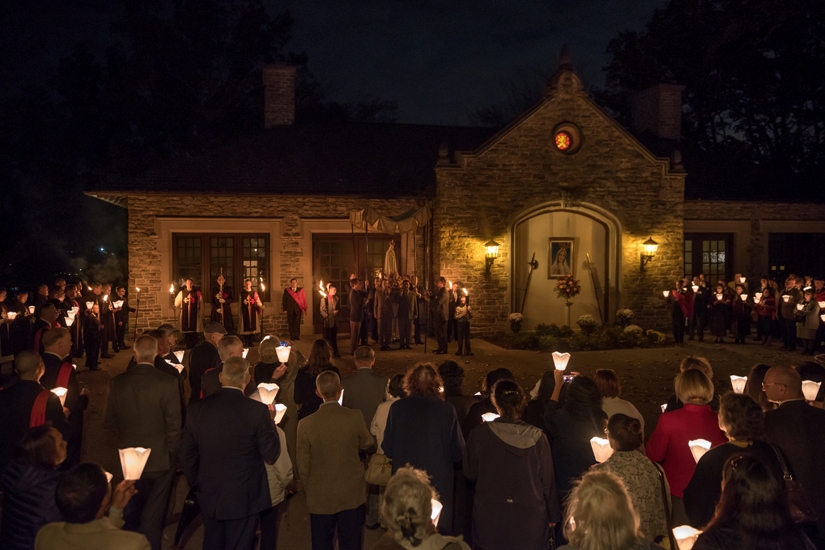 Besides the lectures, there were other memorable highlights such as a stirring concert given by the marching band of St. Louis de Montfort Academy, and the traditional Saturday evening rosary procession by candlelight. Several conference attendees were given the honor of carrying the statue of Our Lady of Fatima, escorted by an honor guard of TFP members in ceremonial habit.
The conference culminated on the final day in a majestic High Mass celebrated at the Basilica of the Sacred Heart of Jesus in Conewago, the oldest stone church in America. Upon their return, the guests were treated to a marvelous medieval-themed banquet. Prince Bertrand of Orleans-Braganza, the Prince Imperial of Brazil and the guest of honor, gave the closing address to the attendees, urging them with great ardor to put the ideals they had learned into action.