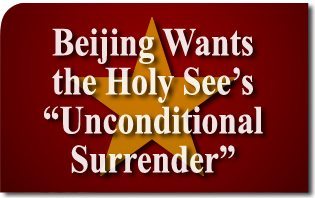 Joseph Cardinal Zen Ze-kiun, Bishop Emeritus of Hong Kong, has emerged as a spokesman for Chinese Catholic fidelity to Rome. Despite his age, his indefatigable apostolic activity continues unabated.
In an interview with Milan's daily Corriere della Sera he "set the record straight" on high-level personal talks between the Holy See and Beijing's dictators.
The talks are reportedly being conducted by the Secretary of State of the Holy See, Most Rev. Pietro Parolin, and are said to be based on a friendly phone conversation between Pope Francis and the leader of the Maoist dictatorship, President Xi Jingping.
Corriere della Sera: What is Rome failing to understand?
Cardinal Zen:  "Italians in the Curia do not know the Chinese dictatorship because they never experienced the communist regime. I always trusted Parolin until I learned that he was in favor of an agreement which, in the current state of affairs, would only be an unconditional surrender."
Corriere della Sera:  But in recent months China has shown a new disposition, there was talk of a proposal on the issue of appointing bishops.
Cardinal Zen:  "Beijing doesn't want to dialogue. Their delegates bring to the negotiating table a document that the Catholic side has to sign, while ours are not able to propose anything else.
"Are we going to sacrifice the appointment and consecration of bishops for the sake of a phony dialogue?
"In China two very elderly bishops are still in prison. Maybe one of them is dead, after many years of detention, but they do not say it, leaving the family in doubt. I am speaking of Most Rev. Shi Enxiang, incarcerated because of his fidelity to the Holy See. Bishop Shi would be 93 years old. In February (2015), the Communist chieftain of his town asked the family whether they had received his body. Then other officials came and said he [the chieftain] is a drunkard and that nothing is known about the bishop['s whereabouts]."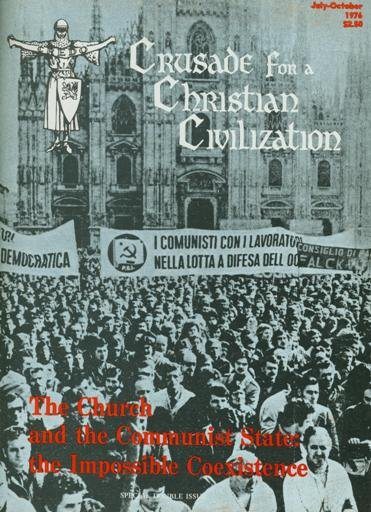 Corriere della Sera: What should be done then?
Cardinal Zen:  "It would be necessary to smack the table with your fist, strengthen our Catholic Church and our clergy in China, because when our people are united the regime's officials become afraid and terrified at the idea of having problems with their superiors. For every political chief in China is both emperor and slave: he can crush who is beneath him but fears being crushed by those above him."
Corriere della Sera: What if the Pope asked you to be silent?
Cardinal Zen: "I would respond by recalling what he used to do in Buenos Aires: He would say Mass in the squares, hold demonstrations on the sidewalks, something formidable."
Concluding, the cardinal stressed:
Cardinal Zen: "The Communists crush people when they see that they are afraid. Conversely, we need to encourage persecuted Chinese Catholics to be brave. Those in Rome who clamor for obtaining agreements at any price are marching toward an unconditional surrender, as Beijing wants."