Finally, volunteers of the American Society for the Defense of Tradition, Family and Property (TFP) reached the furthest northwest point of the contiguous United States on the Mother of Mercy, Restore America caravan, Washington State.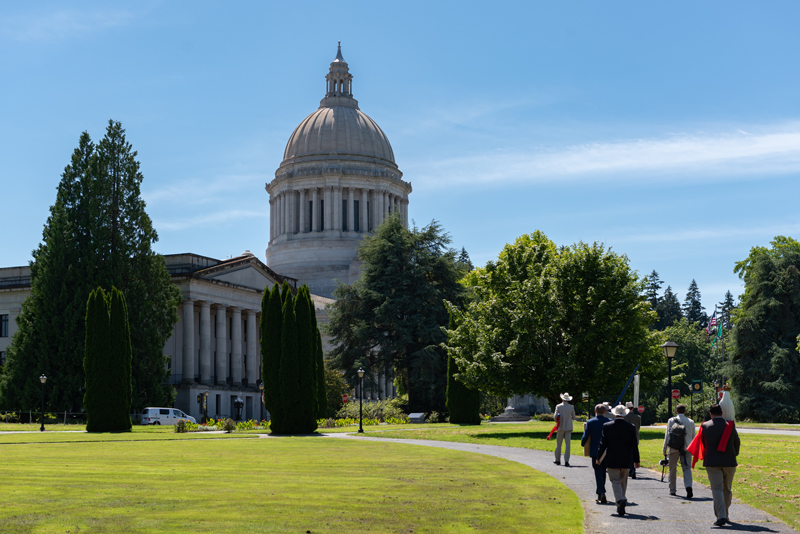 With the streets blocked off in front of the capitol in Olympia, the TFP volunteers marched across the yard. At the capitol steps, fellow Catholics greeted them with rosaries and banners in hand, ready to pray for a restoration of order in America.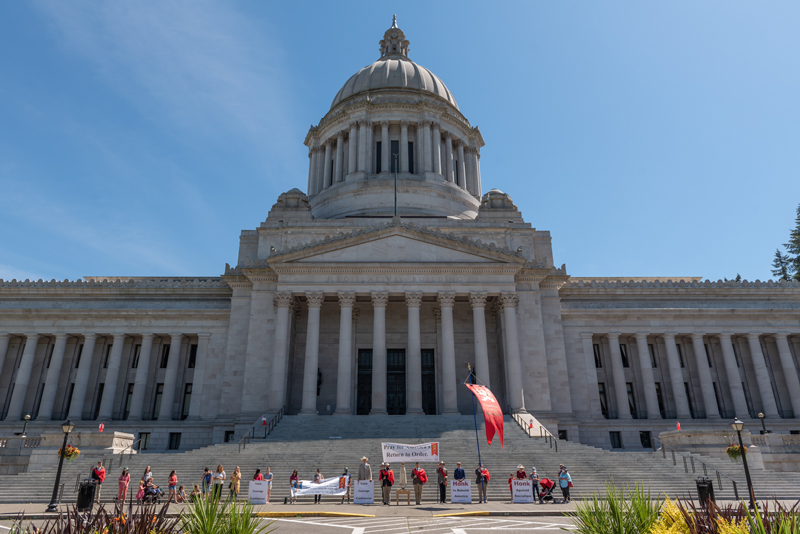 Though the summer heat as intense, nothing could stop these prayer warriors. These local Washingtonian Catholics were willing to take a prayerful public stand in the face of recent events.
This was not the first time that the American TFP and local supporters had made a prayerful stand at the capitol steps. A few months prior, they protested the Satanic Temple of Washington (STW), whose members solemnly invoked Satan as part of a ceremony that the state's elected officials authorized.
Rosary Rallies for America

"We also need to make reparation for what took place here," commented TFP member Zechariah Long. "Satanic invocations attract devils. Through this public rosary, we pray that Our Lady sends her holy angels."
CHAZ/CHOP in Seattle
The caravan also visited Seattle, where members visited the Capitol Hill Autonomous Zone (CHAZ), which later had a name change to Capitol Hill Occupied Protest (CHOP). The CHAZ/CHOP began when Antifa and other militant groups took over a six-block section of Seattle's Capitol Hill precinct.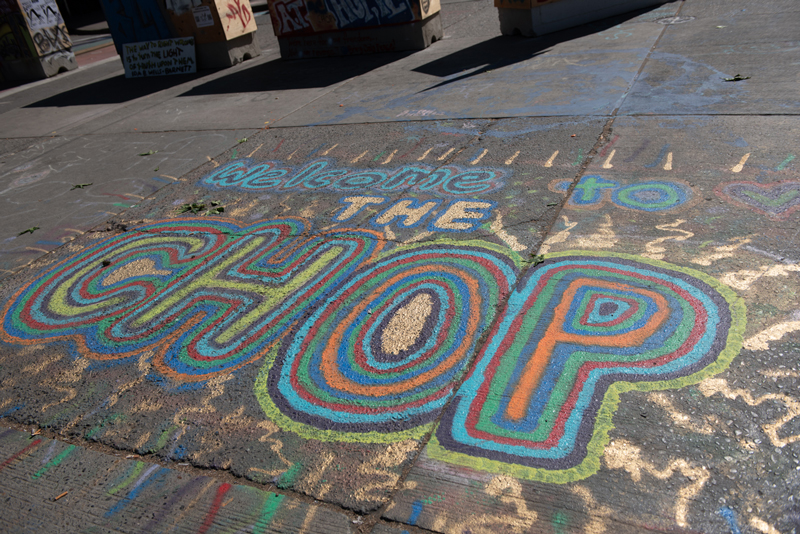 The area is as ugly and horrendous as portrayed in countless videos circulating on social media and the news. Graffiti, trash, profanities, and overall disorder reigned in the CHAZ/CHOP. The  CHAZ/CHOP was not only anti-police but was full of signs and slogans supporting homosexuality and transgender ideology.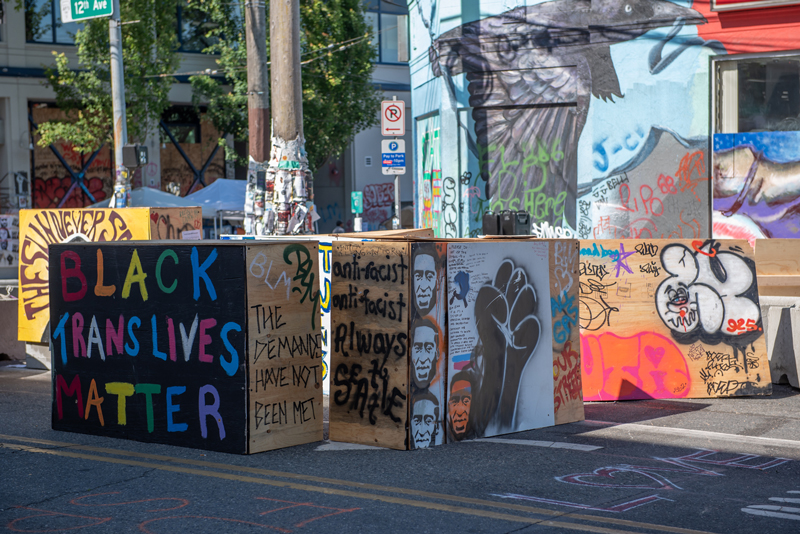 Michael Gorre, a TFP volunteer, commented, "It's terrible in there. I feel like I need to cover myself with buckets of holy water after being there."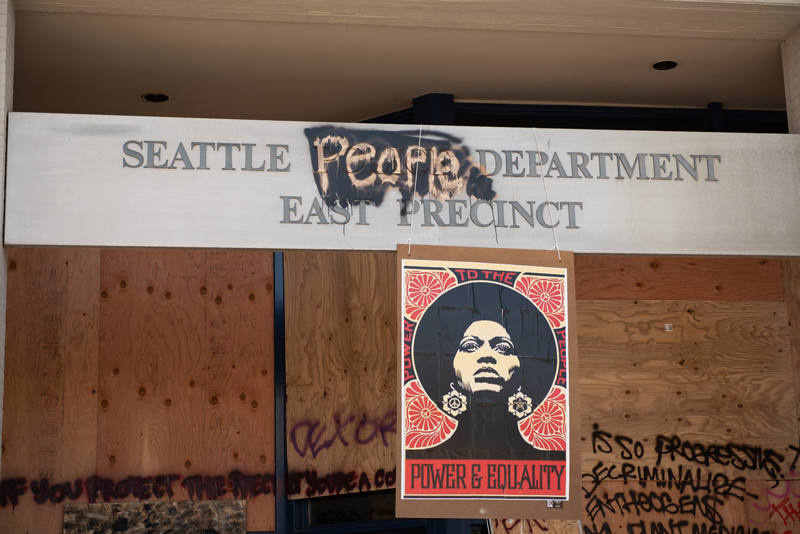 Strong Support in Tacoma
After praying at the capitol, the Restore America Caravan set up on a busy intersection in Tacoma, Washington, with signs saying "Honk Against Communist China, Honk Against Socialism." Support was very strong, as many enthusiastically honked and waved in favor of the TFP's message.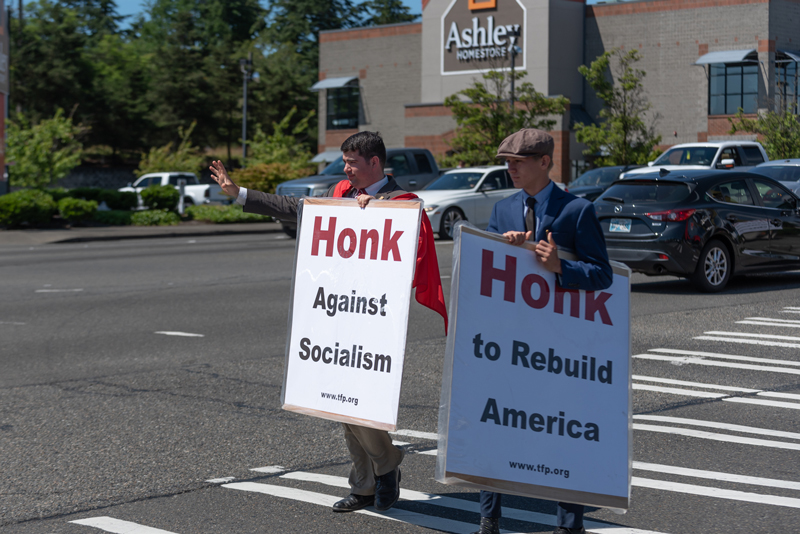 God has blessed the Pacific Northwest with magnificent scenery. The Tacoma campaign took place in the shadow of the majestic peak of Mount Rainer.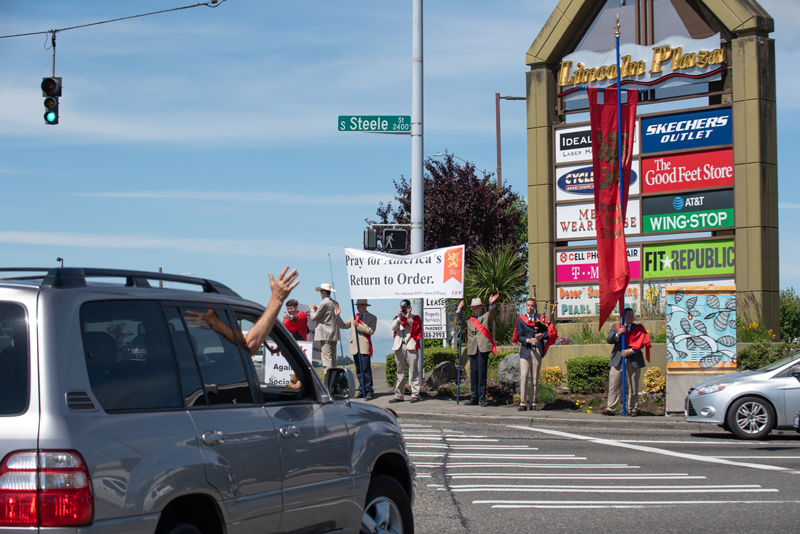 As Mount Rainer stands strong and indomitable in the firmament, so also may America stand with courage, calm and confidence in this great fight for a return to order.